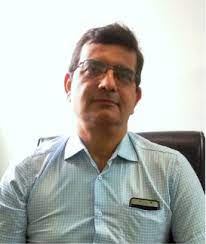 Dr Deepinder Kapoor
He is considered as one of the best rheumatologists in the Mohali region and has been giving health services since August 1998.
Book Appointment
About Dr Deepinder Kapoor
Dr Deepinder Kapoor is an internal medicine specialist with a focus on rheumatology at CMC Mohali. He completed a 3-year Senior Residency in Internal Medicine and Rheumatology at PGIMER, Chandigarh. With over 25 years of experience, he is considered one of the best rheumatologists in the Mohali region and has been providing healthcare services since August 1998. Dr. Kapoor is highly skilled in treating adult patients and offers compassionate care to his patients.
Availability for Appointments
Monday to Saturday Morning 9:30 AM to 12:30 PM
Monday to Saturday Evening 5:30 PM to 7:30 PM
Rheumatology is a medical specialty that deals with the diagnosis and treatment of conditions related to joints, muscles, and bones, such as arthritis, lupus, osteoporosis, and other autoimmune diseases. Rheumatologists are specialized doctors who are trained to manage these conditions and work closely with patients to develop personalized treatment plans that aim to reduce pain, improve joint function, and enhance the overall quality of life.
Book Appointment with Dr Deepinder Kapoor
Are you a doctor?
Please contact us to get your profile at HealthFinder.