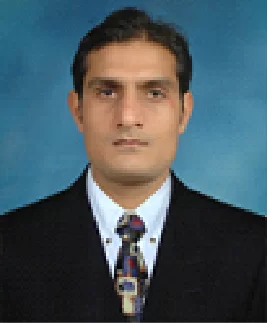 Dr. Gulshan Arya
Book Appointment
About Dr. Gulshan Arya
Dr. Gulshan Arya has undergone six months internship at PARAS Hospital Gurgaon.
He has exposure and experience in efficiently handling Orthopedic, Neurological, Cardiovascular, Sports Injuries, Joint Replacement, ICU, and NICU patients and expert in Manual Therapy.
Medical Qualification
B.P.T (MDU Rohtak) M.P.T (Ortho) (Singhania University)
Department Institute
Department of Physiotherapy
Expertise
Physiotherapy
Doctor Experience
Consultant Physiotherapist in PRIMUS Superspeciality Hospital, Delhi.
Consultant Physiotherapist in "RAJYANA PHYSIOTHERAPY & REHABILITATION CENTRE" Rohtak.
Memberships & Certifications
Attended a conference of "Current Approach of Physiology to Therapeutics & Rehabilitation" held at F.I.T Faridabad.
Attended the Ist "Annual Conference & Scientific Meet" by Indian Association
Awards & Acomplishments
To Assess the mobility of Individual vertebrates in boys and girls and compare the effect of height on Passive Intervertebral motion grading in young boys and girls.
Potts Fracture & it
Book Appointment with Dr. Gulshan Arya
Are you a doctor?
Please contact us to get your profile at HealthFinder.