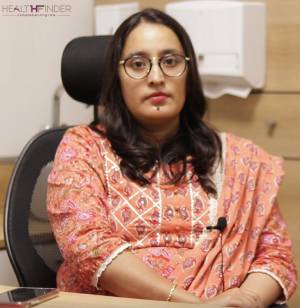 Dr Kanchi Khurana
world-class fertility treatment along with advanced technology, superior patient care, ethical & transparent treatment and experienced IVF experts is now in Chandigarh
Book Appointment
About Dr Kanchi Khurana
Dr. Kanchi Khurana is a qualified fertility specialist and experienced, currently working as Sr IVF Consultant at Medicover Fertility Chandigarh. She has treated more than 2000 infertile couples with more than 1800 cases of successful deliveries. She's an expert in managing complex infertility issues and specializes in managing patients with PCOD, recurrent pregnancy losses, poor ovarian reserve, azoospermia, etc. She has a special interest in minimal stimulation IVF and natural cycle IVF. As a former resident of PGIMER Chandigarh, she brings vast experience from India's one of the premier medical institutes in Gynae, laparoscopy, and hysteroscopic surgeries.
She specializes in managing high-risk pregnancies and patients with recurrent pregnancy loss. Her other areas of expertise include IVF, ICSI, IMSI, Hysteroscopy, Blastocyst Transfer, TESA, Testicular Biopsy, Egg Freezing, Sperm Freezing, etc.
Described by Dr. Kanchi Khurana
Normal Delivery Possible After IVF Treatment
Services By Dr. Khurana
In Vitro Fertilisation (IVF)
Intrauterine Insemination (IUI)
Obstetrics Problems
Surrogacy
Laparoscopy
Hysteroscopy
Male Fertility
Gynae Problems
Book Appointment with Dr Kanchi Khurana
Are you a doctor?
Please contact us to get your profile at HealthFinder.