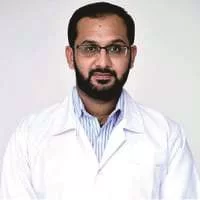 Dr. Kulwant Singh
Vascular access creation, hemodialysis, peritoneal dialysis, and kidney transplant
Book Appointment
About Dr. Kulwant Singh
Dr. Kulwant Singh works as a Consultant Nephrologist at Cheema Medical Complex Mohali. He is a very caring and highly patient-oriented Kidney specialist in Mohali. Dr. Kulwant specializes in treating all renal and kidney disorders. He has good experience in treating renal failure, acute kidney injury, and congenital Kidney disease. Dr. Singh was awarded Gold Medal at all India in Nephrology for the year 2013.
Medical Qualification of Dr. Kulwant Singh
MBB, MD (Internal Medicine) MNAMS, DNP Nephrology (Shri Ganga Ram Hospital)
Department Institute
Department of Nephrology
Expertise
Dr. Kulwant Singh's special interest is in temporary and permanent vascular access creation, hemodialysis, peritoneal dialysis, and kidney transplant.
He is well-trained in both basic and critical care nephrology.
Experience
Previously Dr. Kulwant Singh worked as a Consultant Nephrologist and Renal Transplant Physician at IVY Hospital, Mohali.
Awards & Accomplishments
Qualified to appear for Indian Biology OLYMPIAD 2001 held at Homi Bhabha Centre for Science Education, Mumbai
Awarded "A Certificate" of NCC Naval Wing with A Grade & Rank PO Cadet.
The distinction in the subject of Ophthalmology in the year 2005.
The distinction in the subject of Ophthalmology In the year 2005.
Research & Publications
Various presentations at conferences of Delhi Nephrology Society Monthly and Annual Meetings.
International Society of Nephrology- ANIO certificate in clinical Nephrology 2013.
2007-2010 – To Evaluate the positive predictive value of Serum Ascites Albumin Gradient (SAAG) in cirrhotic patients with Portal Hypertension
2011-2013 – To Evaluate The Efficacy Of Magnesium Carbonate As a Phosphate Binder In Chronic Kidney Disease.
Book Appointment with Dr. Kulwant Singh
Are you a doctor?
Please contact us to get your profile at HealthFinder.