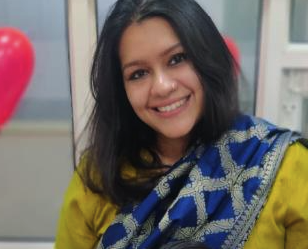 Dr. Nupur Shrirao
Book Appointment
About Dr. Nupur Shrirao
Dr. Nupur Shrirao
Clinic Name
Dr. Surjit Singh Eye and Dental Clinic
How to contact Dr. Nupur Shrirao?
SCO 1031, Ground floor, near Arista Hotel, Sector 125, Greater, New, Sunny Enclave, Ajit Singh Nagar, Punjab 140301
Contact Number: +91 8847448825
Clinic Timings:
MON-SAT  (9:00 AM to 7:00 PM)
SUN (10:00 AM – 1:00 PM)
Education
BDS (Bom), MDS Prosthodontics
Fellow (Adv Aesthetics, Germany)
Consultant Dental Surgeon
Dental Services Offered
Tooth Photos & Digital X-rays
Customized Smile Design
Veneers, Crowns & Bridges for Broken/Missing Teeth
Implants
Root Canal Treatment (RCT)
Safe Tooth Removal
UV Light Tooth Whitening Treatment
Advanced Medicated Teeth Cleaning
Comfortable Partial, Flexible & Full Dentures
Esthetic Fillings & Tooth Jewelry
Surgeries for Gum Health
Braces or Aligners for Teeth Straightening
Child Dentistry.
(All services done under magnification)
Email: [email protected]
Book Appointment with Dr. Nupur Shrirao
Are you a doctor?
Please contact us to get your profile at HealthFinder.