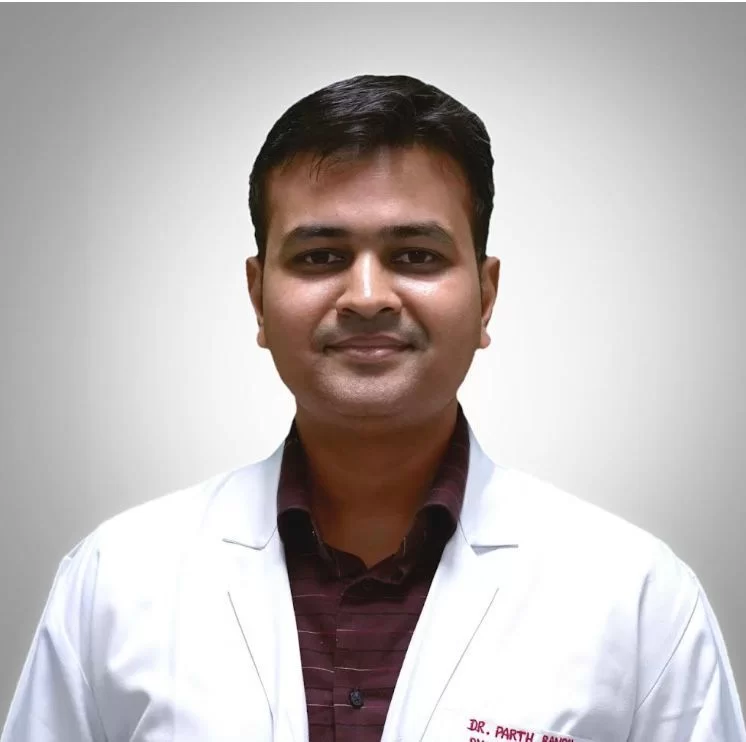 Dr. Parth Bansal
7 years of clinical experience
Book Appointment
About Dr. Parth Bansal
Dr. Parth Bansal is a well-known consultant neurologist in Mohali and Chandigarh who is committed to delivering effective treatments for neurological conditions. He is a humble individual and an excellent clinician, with a deep sense of compassion, a strong work ethic, professional expertise, and a passion for working with neurosurgical patients. These qualities make him one of the most sought-after neurologists in Mohali.
Expertise
Dr. Parth Bansal is specialized in neuromuscular medicine, neuro-ophthalmology, neurointensive care, vascular neurology, and neurodegenerative disease.
He has extensive experience in handling complex neurological conditions and provides the best possible care as well as honest advice.
Doctor Experience
Three years of teaching experience each as Junior Resident at Government Medical College, Patiala
Senior Resident D.M. Neurology at Dayanand Medical College and Hospital, Ludhiana.
Consultant neurologist at Mukat Hospital, Chandigarh
Publications
What Every Neurologist Should Know? At NCBI
Lumbosacral plexopathy – An unusual presentation of sciatic endometriosis at IJCR
Multiple Sclerosis Relapse Presenting as Sensorineural Hearing Loss at Neurology journals.
Corpus Callosum Involvement as Extrahepatic Manifestation of Hepatitis E Virus at Thieme.
Contact us for More at  HealthFinder
Book Appointment with Dr. Parth Bansal
Are you a doctor?
Please contact us to get your profile at HealthFinder.