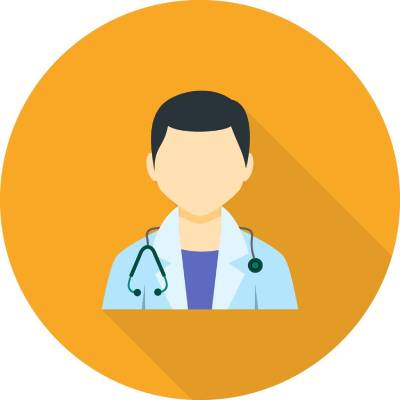 Dr. Rishi Dhawan
General Physician in Chandigarh
Book Appointment
About Dr. Rishi Dhawan
Dr. Rishi Dhawan is General Physician based in Chandigarh. You can book appointment with Dr. Rishi Dhawan here at HealthFinder. Doctor offers Abdominoplasty , Blisters Removal , Body Contouring , Breast Augmentation Surgery , Breast Enhancement , Breast Lift , Breast Reduction , Brow Lift , Callus Removal , Cheek Augmentation , Closed Rhinoplasty , Corn Removal , Dressings of Wounds , Eyelid Lift , Face Lift , Facial Contouring , Facial Rejuvenation , Filler Treatment , Genioplasty , Hair Loss Treatment , Hair Transplantation , Hernia Repair Surgery , Hydrocolloid Dressings , Laser Skin Resurfacing , Laser Tattoo Removal , Liposuction , Nasal Fracture , Neck Lift Surgery , Non Surgical Rhinoplasty , Open Rhinoplasty , Plastic Surgery , Platelet Rich Plasma (PRP) Hair Transplantation , Rhinoplasty , Scar Treatment , Skin Laser , Skin Rejuvenation , Wound Healing , treatments in Chandigarh.
Dr. Rishi Dhawan Degree & Qualifications
Dr. Rishi Dhawan has Bachelor of Medicine and Bachelor of Surgery (MBBS), 1997 Christian Medical College, Ludhiana Master of Surgery (MS), 2007 Government Medical College, Amritsar Specialization: General Surgery Magister Chirurgiae | Master of Surgery (MCH), 2014 Dayanand Medical College and Hospital Specialization: Plastic Surgery degrees and qualitifcations.
Dr. Rishi Dhawan address
Dr. Rishi Dhawan works at Max Hospital Max Super Speciality Hospital, Phase 6, Mohali Dr Rishi Dhawan Clinic #91, Sector 2 Chandigarh, Chandigarh .
Dr. Rishi Dhawan Specializations
Dr. Rishi Dhawan has following Specializations.
Treatments offered by Dr. Rishi Dhawan
Book Appointment with Dr. Rishi Dhawan
Are you a doctor?
Please contact us to get your profile at HealthFinder.