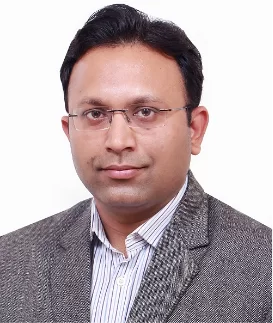 Dr. Robin Gupta
Book Appointment
About Dr. Robin Gupta
Dr. Robin Gupta is a well-known pulmonologist in Mohali. He has done his senior residency in Pulmonary medicine from GMCH-32, Chandigarh, and has worked in critical care at Fortis hospital, Mohali. He has 4 years of experience in Pulmonary and Critical care with Cheema Medical Complex.
Medical Qualification
MBBS, MD(Pulmonary medicine).
Department Institute
Department of Pulmonary Medicine
Expertise
Pulmonology, Bronchoscopy, Critical care, Sleep medicine
Doctor Experience
Worked in critical care at Fortis hospital, Mohali
Memberships & Certifications
Indian chest society
Indian society of critical care and medicine
Indian Sleep disorder association
National college of chest physician
Awards & Accomplishments of Dr. Robin Gupta
He has been awarded a fellowship in intensive care medicine from Apollo hospital.
He has been awarded a fellowship from the American college of chest physicians.
Furthermore, He is performing several duties at Cheema Medical Complex, such as Ward Rounds, NIV, ICD Insertion, Pleurodesis, Thoracentesis, etc.
If you are looking for a Chest Specialist Doctor in Mohali, you can call us for appointment 77400-33771
Book Appointment with Dr. Robin Gupta
Are you a doctor?
Please contact us to get your profile at HealthFinder.