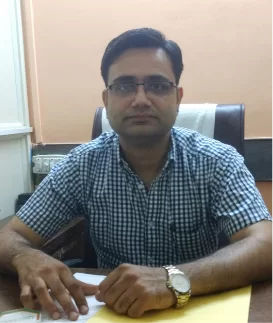 Dr. Sachin Bindal
Brain Tumor Surgery, Brain infection, and Traumatic Brain Injury (TBI) Treatment
Book Appointment
About Dr. Sachin Bindal
Dr. Sachin is a Neurosurgeon at Grecian Super Speciality Hospital, Mohali. He has done his MBBS, MS, and MCh-Neuro Surgery.
Dr. Sachin Bindal is a Neurosurgeon in Phase 9, Mohali, and has an experience of 21 years in this field. Dr. Sachin Bindal practices at Shalby Multi-Speciality Hospital in Phase 9, Mohali. He completed his MBBS from Grant Medical College and Sir JJ Hospital Mumbai (Mumbai University) in 2002, MS – in General Surgery from Shivaji University, Kohlapur in 2006, and MCh – in NeuroSurgery from PGIMER Chd in 2014.
Some of the services provided by the doctor are: Brain Tumor Surgery, Brain infection, and Traumatic Brain Injury (TBI) Treatment
Book Appointment with Dr. Sachin Bindal
Are you a doctor?
Please contact us to get your profile at HealthFinder.