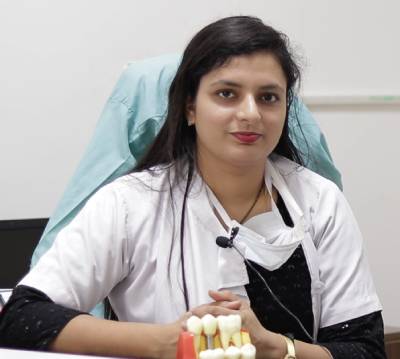 Dr. Shruti Panjrath
Dr. Shruti Panjrath is among the renowned dentists in Zirakpur, Chandigarh
Book Appointment
About Dr. Shruti Panjrath
Dr. Shruti Panjrath is among the renowned dentists in Zirakpur, Chandigarh. You can expect the best results for your oral health and dental care with Dr. Shruti.
She possesses clear insight into the planning, evaluation and execution of various dental problems. She specializes in providing the best treatment for gum problems, root canal, cavities, tooth sensitivity, toothaches etc.
The dental services offered by Dr. Shruti are diagnostic X rays, Dental fillings, extractions, Implants, etc.
She is keen on understanding and learning the patient's problem to offer better solutions and care. Dr. Shruti is well versed with standard treatment and the latest dental care equipment. Her passion and practical skills offer the patients with best results.
Book Appointment with Dr. Shruti Panjrath
Are you a doctor?
Please contact us to get your profile at HealthFinder.