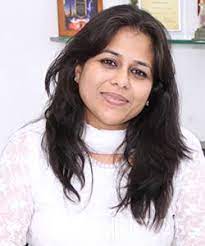 Dr. Vijita Mehta
Micro Dentistry, Endodontics, Implantology, Laser Dentistry, Aesthetics, Orthodontics, Prosthodontics, Paediatric dentistry, Oral & Maxillo Facial Surgery, Dental Laboratory, Bridal Dentistry and Dental Lifestyle
Book Appointment
About Dr. Vijita Mehta
Dr Vijita Mehta,  A Postgraduate In ENDODONTICS Has A Versatile Experience Of 16 Years & Served In Various Parts Of The Country Including The Defense.
The unit was incorporated on 17/05/2012 with the objective of providing international standard treatments with all sorts of latest and sophisticated equipment. Our team of specialist doctors is well trained to use this equipment to make the patient comfortable and the procedures almost painless.
Our specialties include Micro Dentistry, Endodontics, Implantology, Laser Dentistry, Aesthetics, Orthodontics, Prosthodontics, Paediatric Dentistry, Oral & Maxillo Facial Surgery, Dental Laboratory, Bridal Dentistry, and Dental Lifestyle, all supervised by professional doctors, assistants, and technicians. We strive to provide the best treatment along with total sterilization and hygiene to keep infection at bay and delight our patients beyond their expectations. We challenge our patients to come to experience our services which cannot be written or explained, it has to be felt to be believed. All our services under one roof result in outstanding dentistry.
Book Appointment with Dr. Vijita Mehta
Are you a doctor?
Please contact us to get your profile at HealthFinder.