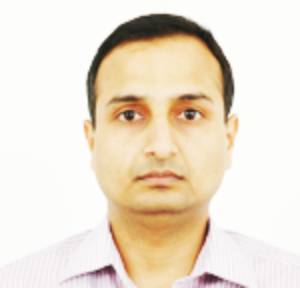 Dr. Amit Gupta
The field of cardiomyopathy that concerns heart muscles.
Book Appointment
About Dr. Amit Gupta
The young cardiologist in Chandigarh providing dynamic treatments since 2007
What is his credibility?
The doctor is an MBBS and DM from the GSVM Medical College, Kanpur. And he got the MD degree from the SM Medical College, Agra. Previously, he served as the interventional cardiologist at various institutes like:
Mukat Hospital,
SPS Apollo Hospital of Ludhiana, and
Heart Institute of Chandigarh.
In recent days, he works at the Olive Heart Care center. Henceforth, offering dynamic treatments with enormous specializations of different modern techniques.
What is his specialty?
Dr. Amit Gupta holds his specialty mainly in the field of cardiomyopathy that concerns heart muscles.
He applies not just angioplasty procedures but also cardiac resynchronization therapy (CRT). This particular therapy rectifies the heart rhythm corollary improving the life quality, specifically for end-stage heart failures. Also, studies reveal that there are very few instances of mortality after CRT. Instead, it shows significant efficacy in cardiovascular functioning.
Additionally, he is profound in Biventricular pacing, which improves the functioning of the left ventricle. Somewhat working like a pacemaker, the device acts in synchrony to reaffix healthy living conditions.
How to communicate?
Either, you can connect with him at https://www.linkedin.com/in/amit-gupta-b60400120
Or, call him at 9478082657
If you wish to have a face-to-face consultation, go to House No. 120, Phase-3B-1, Sector 60, Sahibzada Ajit Singh Nagar, Chandigarh-160059
Book Appointment with Dr. Amit Gupta
Are you a doctor?
Please contact us to get your profile at HealthFinder.