Well, sorry for breaking the bubbles!  But, a change in the heart rate is not an outcome of deep and compassionate love.  On the contrary, it can be a sign of complex heart diseases. 
Likewise, low blood pressure is not just a result of prolonged fasting that you undertake to lose some weight. It can be due to a severe condition in your blood vessels.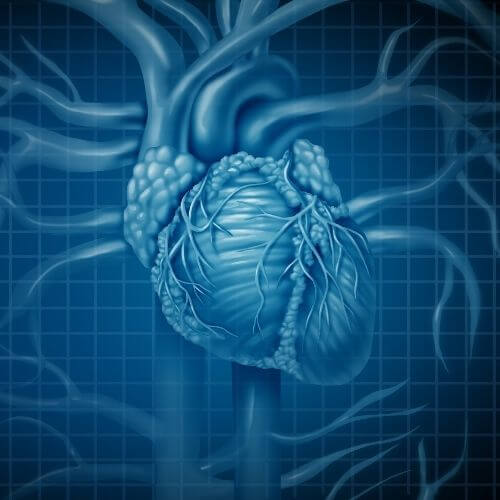 Do you think high blood pressure occurs only from anger? The answer is NO! There may be a problem in the normal functioning of your heart and blood vessels (which is together called the cardiovascular system). 
The situation becomes intense if you have chest pains or feel short of breath.  In addition, you may have unexplained weakness, palpitation, or anxiety.
 If you have difficulty in swallowing or continuously feel dizzy, what do you assume that is for?
That is the alert! You need to consult the best cardiologist in Chandigarh and help him/her to help you. 
Expert tips: Don't be reluctant to consult a cardiologist due to the COVID pandemic. 
Why consult cardiologists at the time of the COVID pandemic?
As Dr. Amit Bhushan Sharma from the Paras Hospital in Gurugram says, "COVID has a puzzling relationship with the heart…" 
Along similar lines, the Hindu newspaper reports 17 lakh deaths from cardiovascular diseases in India in the year 2020. Is that apparent against the backdrop of 1 lakh deaths due to COVID in the same year? 
Cardiologists are worried about the same thing! They worry that the fear and anxiety that looms in the pandemic can create a long-term impact upon the heart. Therefore, as Ambuj Roy, the professor in the department of cardiology, AIIMS, New Delhi, said, "We should not neglect what is not apparent." 
How do cardiologists stand firm against cardiovascular diseases?
 Perhaps, the best cardiologist in Chandigarh is the one to stand firm against cardiovascular diseases. Precisely, by diagnosing and treating those conditions with different techniques like:
1. Cardiac imaging, to see the images of the blood vessels, the heart structure, and the surrounding areas. 
2. Electrocardiograms (ECG) and/or ambulatory ECG. On one hand, regular ECG serves in recording the electrical activity of your heart. Whereas on the other, ambulatory ECG is the technique of recording heart rhythms while pursuing activities like exercises.   
3. Nuclear cardiology, the process of nuclear imaging by using radioactive materials. Such a process aid in studying cardiovascular disorders.  
4. Echocardiograms and echocardiography to learn how well the heart is pumping the blood. Simultaneously, echocardiography can detect inflammation in the surrounding areas of the heart (known as Pericarditis). It is exactly where tools like echocardiograms become vital. These devices show the structure of the heart and the nearby areas through ultrasound pictures. Thus, helping in the identification of structural abnormalities or infections on the valves, if any.   
5. Cardiac electrophysiology that serves in understanding whether a patient is likely to face accelerated heartbeat. In turn, aids in recognizing whether the patient requires a pacemaker.  
6. Interventional cardiology, a technique of using thin tubes in the blood vessels (regarded as catheters) for treating structural heart diseases. 
Undoubtedly there are myriad other techniques used by the cardiologists in Chandigarh. And the expert ones certainly hold some specialization. How about learning their details?
 Hence, whenever you come across any of the symptoms mentioned in the starting, you can very easily proceed to consult the best cardiologist in Chandigarh.  The reason why we are here! Conversing about some health facts and learning to call for action! All for better health!
5 Best cardiologists in Chandigarh
Below lay the information of the 5 best cardiologists in Chandigarh sorted by our five-Fold Scrutiny to List Specialized Doctors of Specific Domains who can help detect and heal cardiac diseases. Especially at this time of the pandemic, when there is a marked increase of cardiac diseases, such information stands crucial!
Kindly come along with me for more…

Dr. B.S. Bhatia
One of the best cardiologists in Chandigarh, offering patient-focused care for about 33years…
What is his credibility?
The doctor is an MBBS, MD (in general medicine) from the AIIMS, New Delhi.  Currently, he serves as a general physician and cardiologist at Magnum Multi Speciality Hospital in Chandigarh and Bhatia Heart and Diabetes Centre. 
Besides, he has acquired an award from Health Soul for excellent patient experience. He is one of the finest cardiologists to prevent, diagnose and treat diseases associated with the cardiovascular system. Certainly, it is because his commitment lies in providing a superior standard of patient care. 
What is his specialty?
Dr. B.S. Bhatia specializes in adult cardiology and invasive cardiology to provide a remedy when you have structural heart diseases or hypertension. Even when you have disease in the heart muscles (referred to as cardiomyopathy), the doctor shall render help. 
Moreover, with the treatment of coronary artery diseases, the doctor can alter the conditions of reduced blood flow, the condition happening because of the narrowing of arteries. 
Here, the doctor prefers techniques like echocardiography and cardiac catheterization. These techniques help in the accurate assessment of cardiovascular conditions. On the same note, these techniques are risk-free. 
As a result, the doctor ensures patient safety while boosting the effectiveness of the treatment.  As far as the remedy is concerned, studies have already shown that catheterization can decrease heart attacks. 
How to communicate?
You can call him at 0172-260-0931/ 0172-266-1931
Or, you may give a visit to House No. 2103, Near Congress Bhavan, Sector 35C, Chandigarh-160036
Dr. Sudheer Saxena
Experienced in combating cardiac diseases since 1997…
What is his credibility?
The doctor has completed his MBBS and MD from the SMS Medical College, Jaipur.  Then, he pursued DM (in cardiology) from PGIMER. In recent times, he is the principal consultant of cardiology at the Max Superspeciality Hospital.  Before receiving such a position, he worked at various medical institutes like:
Tata Heart Care & Research Centre, Jalandhar
Mediciti Hospitals at Hyderabad
Kamineni Hospital, Hyderabad
Fortis Heart Institute, Mohali
His credibility gets emphasis through his various awards and fellowships. Let us discover some of them!
In 1988, he bragged the university gold medals for deriving the first position in Gynaecology, Pharmacology, Physiology, etc.
He was a gold medallist in 1992 for MD (in internal medicine).
Furthermore, he secured a fellowship in advanced interventional cardiology from the Royal Perth Hospital, Australia.
He is another best cardiologist in Chandigarh who has performed more than 10000 angioplasty procedures. No doubt, the doctor is keen to apply his vast experience. Such experiences culminate in better heart health for his patients.   
What is his specialty?
Dr. Sudheer Saxena intends to combat diseases like Myocardial Infarction (heart attack) that are related to high blood pressure and high cholesterol.  At the same time, he also specializes in treating Cardiac arrhythmia (irregular heartbeat) and chest pain that occurs due to Coronary heart disease (Angina Pectoris). He can also heal conditions like Peripheral Artery disease, where the blood vessels get narrow, consequently reducing blood flow to the limbs.
If you seek treatment for rheumatic heart diseases arising out of rheumatic fever, Dr. Sudheer Saxena can be your call! He can help avoid the damage to your heart, skin, joints, or brain that is likely to occur when you have this disease.
To open up cardiovascular functioning and restore the blood flow, the doctor uses angioplasty processes. There are various modes of angioplasty used as per the heart conditions. These processes offer a sigh of relief from chest pains or fatigue on an immediate basis. 
How to communicate?
For connecting with him online, go to www.sudheersaxena.com
Or, call him at 0172-325-9512/9814104010
You can even visit him at 1180, Sector 8C, Gurudwara Main Road, Chandigarh-160008
Dr. G. S. Kalra
Rendering world-class care with clinical acumen and modern techniques for about 40 years…
What is his credibility?
The doctor respectively pursued MBBS, MD, and DM from the University of Delhi and AIIMS. He is the director of the Fortis Hospital, Chandigarh, and the pioneer of primary angioplasty in Northern India. On the same note, he is the convenor of the Cardiac Registry of India. Before launching Fortis, he served as the professor of cardiology in G.B. Pant Hospital for a span of 13years.   
Also, he was able to secure a fellowship from the University of Birmingham, USA. And have published nearly 200 medical research journals. His surgical experience accounts to approximately:
15000 complex Coronary Angioplasties, and
40000 Cardiac Interventional techniques.  
What is his specialty?
Dr. G.S. Kalra is an expert in pediatric cardiological treatments. So, if your children are suffering from heart disease, feel free to contact the doctor. He is also a specialist in diagnosing and treating arteriosclerotic heart diseases, circulatory failures, myocardial infarction (or heart attack), and so on. 
The doctor specializes in using techniques like primary angioplasty, temporary installation of a pacemaker, 2D-Echocardiography, heart transplantation, and many others. He also applies radiofrequency ablation processes to heat the pain-transmitting nerve, subsequently offering relief from pain. Indeed, these techniques do not involve any after-effects.   
How to communicate?
Call at (172) 469-22-00/ (172) 469-22-22/ (172) 502-12-22
Or, you can directly walk into 2036, Mohali, Chandigarh-160062 (near sector 71)
Dr. Amit Gupta
The young cardiologist in Chandigarh providing dynamic treatments since 2007…
What is his credibility?
The doctor is an MBBS and DM from the GSVM Medical College, Kanpur. And he got the MD degree from the SM Medical College, Agra.  Previously, he served as the interventional cardiologist at various institutes like:
Mukat Hospital,
SPS Apollo Hospital of Ludhiana, and
Heart Institute of Chandigarh.
In recent days, he works at the Olive Heart Care center. Henceforth, offering dynamic treatments with enormous specializations of different modern techniques.  
What is his specialty?
Dr. Amit Gupta holds his specialty mainly in the field of cardiomyopathy that concerns heart muscles. 
He applies not just angioplasty procedures but also cardiac resynchronization therapy (CRT). This particular therapy rectifies the heart rhythm corollary improving the life quality, specifically for end-stage heart failures. Also, studies reveal that there are very few instances of mortality after CRT. Instead, it shows significant efficacy in cardiovascular functioning.
Additionally, he is profound in Biventricular pacing, which improves the functioning of the left ventricle. Somewhat working like a pacemaker, the device acts in synchrony to reaffix healthy living conditions.
How to communicate?
Either, you can connect with him at https://www.linedin.com/in/amit-gupta-b60400120
Or, call him at 9478082657
If you wish to have a face-to-face consultation, go to House No. 120, Phase-3B-1, Sector 60, Sahibzada Ajit Singh Nagar, Chandigarh-160059
Dr. Anurag Sharma
The most friendly and approachable cardiologist in North India, serving patients for about 23 years…  
What is his credibility?
The doctor is an MBBS from the Punjab University, DMB (general medicine), and DM (cardiology) from PGIMER. He is the associate director of the Paras Hospital, Panchkula, and the director of ACE Heart & Vascular Institute. Also, he worked at: 
Ayu Health Ojas Superspeciality Hospital,
Max Hospitals, Mohali (as an associate director)
Alchemist Hospitals (as a chief cardiologist) 
 He is renowned and appreciated for his detailed explanation of health problems to the patients. Many a time, different regional and national newspapers feature him for his immense medical knowledge and tips. 
What is his specialty?
The doctor's specialization lies in heart failure management and every kind of disease related to the cardiovascular system. Well, he is a versatile cardiologist utilizing a wide range of techniques like:
Septal ablation for treating you when your heart muscle becomes abnormally thick and stiff
Ambulatory BP monitoring,  which can record your BP for 24*7
Intravascular ultrasound for accurate diagnosing. In this process, sound waves assist in checking the blood vessels.
Inferior vena Cava filter, a small tool for restricting blood clots to reach the lungs.   
How to communicate?
The first way is to mail him at [email protected]
Then, you may try calling him up at 0172-478-1439/ 9779908264
You can even visit him at Max Super Speciality Hospital, Mohali Sas Nagar, Mohali, Chandigarh-160055 (landmark: Ajitgarh Sector-56A, Near Civil Hospital, Phase-6)
Concluding Remarks:
Hey, are you still with me, reading and engaging? By now, you are likely to be certain of why you need to consult a cardiologist. That too has to be the best cardiologist in Chandigarh! It is because only a cardiologist can help diagnose your cardiovascular health. And it is an early diagnosis that only can reduce and/or eliminate your life complications. Once your heart rhythm is back in its place, so will your vigor!
FAQs about the best cardiologist in Chandigarh
Q.1. what are the causes of cardiovascular diseases (CVD)?
Ans. Some of the fatal causes of cardiovascular diseases are smoking, diabetes, high cholesterol, high BP, inactivity for long, obesity, or any family history of CVD.
Q.2. what happens at a cardiology consultation?
Ans. At a cardiology consultation, the doctor tries to understand the symptoms you explain and evaluate your family history. Therefore, asking for some physical tests accordingly. Based on these test reports, the doctor determines the future treatment method.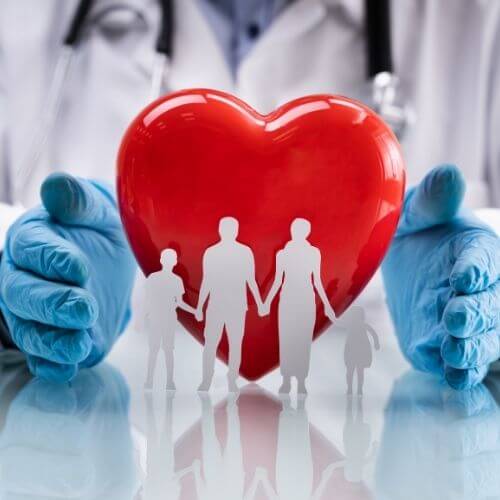 Q.3. what do cardiologist checks?
Ans. A Cardiologist checks for the images of the heart structure, the blood vessels, the lungs, and the surrounding areas. Simultaneously, he assesses the weight, blood pressure, pulse rate, and so forth.
Q.4. Do cardiologists treat children?
Ans. Yes, some cardiologists do treat children. But, not all! The cardiologist who specializes in pediatric cardiology is the one you should look for. In this regard, Dr. G.L. Kalra can be a good choice for your consultation.
5 Best Cardiologists In Chandigarh
Dr. B.S. Bhatia

Dr. Sudheer Saxena

Dr. G. S. Kalra

Dr. Amit Gupta

Dr. Anurag Sharma
Summary
Consult the best cardiologist in Chandigarh and help him/her to help you. Expert tips: Don't be reluctant to consult a cardiologist due to the COVID pandemic.