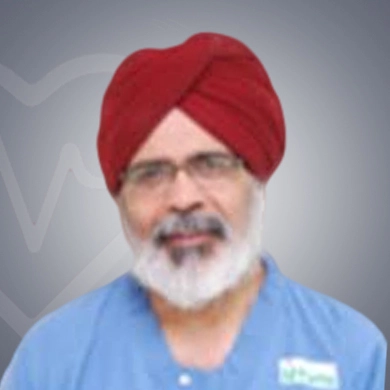 Dr. G. S. Kalra
Dr. G.S. Kalra is an expert in pediatric cardiological treatments.
Book Appointment
About Dr. G. S. Kalra
Dr. G.s. Kalra is One of the best cardiologist in Chandigarh Rendering world-class care with clinical acumen and modern techniques for about 40 years…
What is his credibility?
The doctor respectively pursued MBBS, MD, and DM from the University of Delhi and AIIMS. He is the director of the Fortis Hospital, Chandigarh, and the pioneer of primary angioplasty in Northern India. On the same note, he is the convenor of the Cardiac Registry of India. Before launching Fortis, he served as the professor of cardiology in G.B. Pant Hospital for a span of 13years.
Also, he was able to secure a fellowship from the University of Birmingham, USA. And have published nearly 200 medical research journals. His surgical experience accounts to approximately:
15000 complex Coronary Angioplasties, and
40000 Cardiac Interventional techniques.
What is his specialty?
Dr. G.S. Kalra is an expert in pediatric cardiological treatments. So, if your children are suffering from heart disease, feel free to contact the doctor. He is also a specialist in diagnosing and treating arteriosclerotic heart diseases, circulatory failures, myocardial infarction (or heart attack), and so on.
The doctor specializes in using techniques like primary angioplasty, temporary installation of a pacemaker, 2D-Echocardiography, heart transplantation, and many others. He also applies radiofrequency ablation processes to heat the pain-transmitting nerve, subsequently offering relief from pain. Indeed, these techniques do not involve any after-effects.
How to communicate?
Call at (172) 469-22-00/ (172) 469-22-22/ (172) 502-12-22
Or, you can directly walk into 2036, Mohali, Chandigarh-160062 (near sector 71)
Book Appointment with Dr. G. S. Kalra
Are you a doctor?
Please contact us to get your profile at HealthFinder.