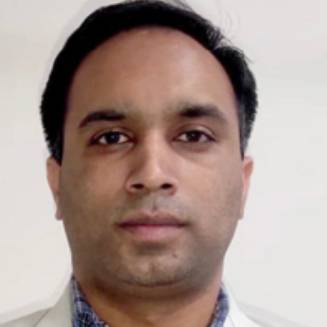 Dr. Gourav Jain
Dr. Jain has expertly treated people with nerve-muscle weaknesses, memory loss, seizures, and epilepsy as well as paralysis and dementi
Book Appointment
About Dr. Gourav Jain
Dr. Gourav Jain is one of the Best Neurologists in Chandigarh. He has experience which amounts to a total of 14 years in the field and has had a long history of treating his patients with ease and care. He practices medicine at the Amcare Hospital in Chandigarh.
Dr. Gaurav Jain completed his MBBS from the University of Baba Farid in the year 2007 and went on to complete his MD in the year 2009 from the same university. He has an advanced level of expertise and work experience across all areas of neurological treatments.
In his time of practice, he has expertly treated people with nerve-muscle weaknesses, memory loss, seizures, and epilepsy as well as paralysis and dementia. He is undoubtedly one of the best Brain, Nerve, and Spine specialists in Chandigarh and his skills make it to our list of Best Neurologists in Chandigarh.
Address: Amcare Hospital adjacent to Amcare Plaza, Zirakpur, Chandigarh
Contact Number: 099157 58752
Charges: ₹500+
Book Appointment with Dr. Gourav Jain
Are you a doctor?
Please contact us to get your profile at HealthFinder.