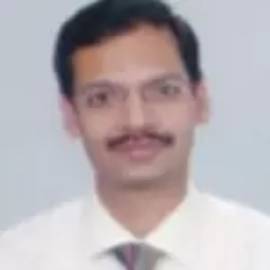 Dr. J.P Singhvi
DM in Neurology from the Post Graduate Institute of Medical Research, Chandigarh
Book Appointment
About Dr. J.P Singhvi
Dr. J.P Singhvi has had a long year spanning 22 years and has successfully administered medical treatment to hundreds of patients, making him one of the Best Neurologists in Chandigarh.
Dr. Singhvi completed his MBBS and went on to do his DM in Neurology from the Post Graduate Institute of Medical Research, Chandigarh. He has exceptional knowledge and experience in the field, which can be easily testified due to the leadership and managerial positions he undertook in the treatment of Neurological cases in different hospitals which include PGI as well as Nanavati Hospital, Mumbai. On a personal level, his areas of expertise include acute stroke management, epilepsy, and headaches.
Apart from his medical practice, he has also ventured into academia and has written different books and articles for the Indian Journal of Neurology. He currently practices at Healing Hospital, Chandigarh.
Charges: ₹800+
Book Appointment with Dr. J.P Singhvi
Are you a doctor?
Please contact us to get your profile at HealthFinder.