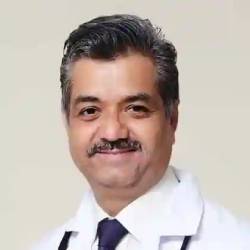 Dr. Rajesh Gulia
D.N.B in genitourinary surgery from the National Board of examination
Book Appointment
About Dr. Rajesh Gulia
Dr. Rajesh Gulia is One of the best urologists in Chandigarh to give medical service from 1993
Proof of degree:
MBBS, M.S. ( for general surgery), M. CH in urology, from the Indian Institute of medical science, New Delhi. He completed his D.N.B in genitourinary surgery from the National Board of examination.
Also, he got several awards. For example:
Life Time Achievement Award for the Most Ethical Urologist
Best Urologist of the year; in 2002
Best Endourologist in 2005
Specialization
Dr. Rajesh Gulia specializes in treating kidney stones, kidney cancer, prostate cancer, erectile dysfunctions, male infertility, and many other related problems. He practices laparoscopic surgery, Z.S.R. circumcisions, and LASER prostate surgery. Thus, reducing the risk of infections while you can derive a painless treatment.
For communication
Email at [email protected]
Or, call at 0172-524-0000 or 9814466026
Book Appointment with Dr. Rajesh Gulia
Are you a doctor?
Please contact us to get your profile at HealthFinder.