Hey, are you facing any issues in holding your urine for a long time? Or, plausibly, at night, the frequency of urination is more. 
Do you have to go through severe pain when you pee? Or, you may even encounter blood in your urine. 
Do you have pain in your lower back, stomach, or in the area between your upper thigh and the abdomen (known as the groin)? 
Or, you may be facing trouble in having an erection or even keeping it.  
All the instances are signs! The need of the hour. You need to consult the best urologists in Chandigarh who can give you the remedy. 
Urinary incontinence
As per the survey of the Urological Society of India, nearly 85.8% of urologists check the post-void residual urine. And 84.2% had local access to a urodynamic facility, as their practice, in the treatment of Urinary incontinence. Undoubtedly, a reduction of the caseload is what we witness now in the pandemic. It seems like a prolonged effect of COVID-19 and its new strains. However, even if your problem is treated with medicines and/or 'behavioral training', you will have to see a urologist. The Urologist will detect your problem with practices  like: 
Cystoscopy: A close look-up at your bladder and urethra using a specific kind of telescope. 
Ureteroscopy: Look-up of your ureters and kidney.  
Prostate Biopsy: Testing a tiny tissue from your prostate.
Reconstructive urology: Restoring the normal conditions of the genitourinary tract. 
Laparoscopic surgeries and many more. 
To detect your problem and fetch a remedy, you need to call for action.  That is why we are here to help!  Precisely, in your first step. The step is to find the best urologists in Chandigarh whom you can look up to for your treatment. 
Best Urologists in Chandigarh
Here are the details of 5 of the best Urologists in Chandigarh sorted by our five-Fold Scrutiny to List Specialized Doctors of Specific Domains, who can help you even during this pandemic. And offer reliable treatment provisions. Now, you can see through their proof of pedigree and specialty. Then, come back anytime to contact them further, or reach them out online itself. 
So, please don't hesitate to read…
Dr. Virender Dhankar

Specialty And Areas Of Interest
Pediatric Urology, Laparoscopic urology, Uro-oncology, Kidney transplant
Awards And Achievements
Best paper awards, healthcare awards urology
Professional Memberships And Certifications
IMA,
Specialization: 
Dr. Virendra R Dhankhar did his MBBS from ACPM Medical College, Dhule, Pune, and DNB in General Surgery and Urology from Jaslok Hospital, Mumbai. He has experience as a Director and Consultant Urologist at Kidney Centre (32-sector Chandigarh), Former Consultant Urologist & Andrologist at Jaslok Hospital & Research Centre (Mumbai), and Former Consultant Urologist at Fortis Hospital (Mohali). He is currently available at Mayo Healthcare Super Speciality Hospital, Mohali.
For communication: 
Email at: [email protected]
Or, call at 77400-33771
Dr. P.N Gupta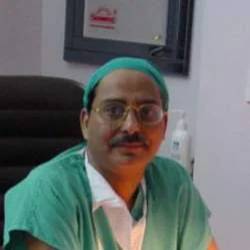 Providing a sigh of relief since 1991.
Proof of pedigree: 
MBBS and MS from  S.M.S medical college Jaipur, and FUCSF. Presently, he aids with medical services in P.N. Urology and Surgical Centre. Besides, he is a member of the American Urology Association and the Society of International Urology. 
He was the one to present an academic paper at the world urology conference of September 1997, in Montreal. The Society of International Urology organizes this conference. 
Specialization: 
In case you have kidney or bladder stone, urinary incontinence, erectile dysfunction, Dr. PN. Gupta can offer help! He specializes in diagnosing and treating these medical issues. He is also known for conducting micro-surgery on infertility patients. Some of the techniques he uses comprise Uretro-Renoscopy, and Ureteroscopy using Swiss Lithoclasts. This technique is a combination of ultrasound and pneumatic lithotripsy. Precisely, to break the kidney or bladder stones faster. 
For communication: 
Email at: [email protected]
Or, call at 0172-269-9995/ 0172-269-3449
You can even walk into the hospital at 1359, Sector 40B Road, Sector 40B, Chandigarh- 160036
Dr. Rajesh Gulia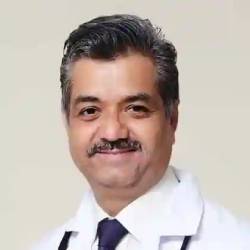 One of the best urologist in Chandigarh to give medical service from 1993
Proof of pedigree: 
MBBS, M.S. ( for general surgery), M. CH in urology, from the Indian Institute of medical science, New Delhi. He completed his D.N.B in genitourinary surgery from the National Board of examination. 
Also, he got several awards. For example: 
Life Time Achievement Award for the Most Ethical Urologist
Best Urologist of the year; in 2002
Best Endourologist in 2005 
Specialization: 
Dr. Rajesh Gulia specializes in treating kidney stones, kidney cancer, prostate cancer, erectile dysfunctions, male infertility, and many other related problems. He practices laparoscopic surgery, Z.S.R. circumcisions, and LASER prostate surgery. Thus, reducing the risk of infections while you can derive a painless treatment. 
For communication: 
Email at: [email protected]
Or, call at 0172-524-0000/ 9814466026
Connect with him online at: urologytimes.org
You can even visit him at Mayo Hospital, Mohali, Sector 69, Chandigarh- 160062
 Dr. Manoj Sharma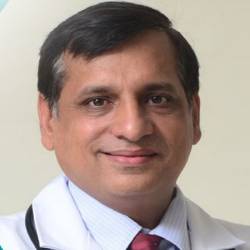 Who chooses comprehensive and compassionate care as the aim since 2005 
Proof of pedigree: 
MBBS, MS, and M. CH from B.J. Medical College, Ahmedabad. To add more, he is a senior consultant urologist at Mayo Super Speciality Hospital in Chandigarh. 
He has conducted about 400 open urological surgeries and nearly 1000 endourological surgeries.  And patient satisfaction margin is over 500+.
Specialization
With experiences in laparoscopic urology, reconstructive and pediatric urology, and uro-oncology, Dr. Manoj Sharma helps his patients. Similarly, he is also expertise in stone management and Andrology. Therefore, if your children face ailments issues in the genitourinary systems, the doctor can guide them. Any male or female adult who faces problems in reproductive health can consult him. At the same time, the urologist even assists in the early detection of cancer and treats you accordingly faster. 
For communication: 
Email at: [email protected]
Or, call at: 9872618670/ 987267673
You can even find him on the web at: tricityurologist.com
Address for going to his location: Site No. 1 & 2 Mayo Hospital, Sector 59, Sahibzarda Ajit Singh Nagar, Chandigarh- 160062
Dr. Anshumaan Kapoor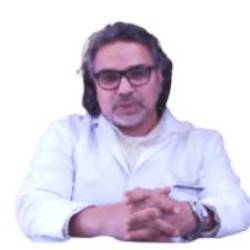 Another of the best urologist in Chandigarh delivered medical help from 2002. 
Proof of pedigree: 
MBBS, MS, D.N.B (in urology) from MPUH, at Nadiad. In 2003, he was the first doctor to introduce the use of lazier in urology.
 Moreover,  he demonstrates surgeries across different states of India. The urologist has a record of over 1500 surgeries. 
Specialization: 
Dr. Kapoor's specialty lies in office urology, stone management, andrology, prostate treatments, and so on. He also practices reconstructive and pediatric urology to help recover from genitourinary issues. So, even if you have cancer in your urinary system, you can learn about it earlier and get treatment facilities further. The medical techniques he uses can help differentiate between vague symptoms and alarming ones. Following this, your treatment shall take place. 
For communication: 
Email at: [email protected]
Or, call at 0712-263-4822
You may check for him online at: kidneyurostonecentre.com
For a face-to-face visit, go to Site No. 2 Kapoor's Kidney and Urostone Centre, near Gurudwara, opp. 45-46 Traffic lights, Sector 46-D, Chandigarh- 160047
 Dr. Santosh Kumar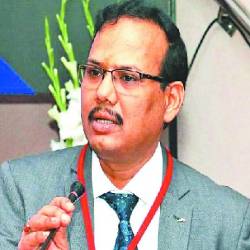 Renowned urologist in Chandigarh with experience of around 28 years.
Proof of pedigree: 
MBBS, M.S, M. CH (in urology), F.R.C.S, and senior urologist at the PGIMER. On the same note, he is also a professor of the urology department at PGIMER. Alongside, he has various publications in urology.
Nearly there are 150 publications, of which 50 international and 100 national publications. The number of surgeries that the urologist counts on is 15000 and above. 
Indeed, a surgeon like him is bound to get many awards! The ones he holds are: 
M.I.U.C. international fellowship at Liverpool
Chandigarh Ratan award 2019
  Specialization:
Dr. Santosh Kumar has a specialization in diagnosing and treating urologic cancer that includes cancer on the kidney, bladder, testis, prostate, male genitalia. Furthermore, he derives great recognition for treating complicated urology cases. Two unique and efficient medical techniques that doctor uses are Robotic Prostatectomy and Robotic Partial Nephrectomy. With these techniques, being the best urologist in Chandigarh, he renders medical care with less pain and less blood loss. Rather, you can get an early discharge from the hospital and consequently go back to your regular schedule fast. On one side, robotic partial nephrectomy help lessen complications during the survey or even afterward. On the other, by opting for robotic prostatectomy, you will no longer require follow-up treatments in case of BPH. 
      For communication: 
     Email at: [email protected]
     Or, call at 734766963. The doctor offers consultation even on WhatsApp!
     For reaching him out on the web, type www.drsantoshkumarpgi.com
    If you plan for a face-to-face meeting, see the address: Lairon Block, Sector 12, Chandigarh-160012.    
Summing up
If you are still reading, you can now decide whom to consult. Of course,  you will select the best urologist in Chandigarh who can suit your needs! All the urologists mentioned above have over 15 years of experience and can help you identify the urinary or reproductive problem that you are going through. Simultaneously, offer a remedy for your better health. 
So, let's go alive and kicking, and prevent the medical issue from further deterioration. All you need is expertise attention! 
FAQs about urologists in Chandigarh : 
What does a urologist do on the first visit? 
Ans.: In the first place, a urologist will try to identify your problem based on the signs and symptoms you see. Then, he may ask for certain tests like cystoscopy, urodynamic, biopsy, etc. When he gets to know the condition accurately, he can call for the most suitable way of treatment.  
What do urologists check? 
Ans.: Usually, urologists check your blood counts, testosterone levels, kidney functioning, and others. He may even call for diagnosing Prostate Specific Antigen. For detecting the medical issue acutely, he may even ask for images of your kidneys, bladder, or any specific organ.  
Do urologists treat both males and females? 
Ans. Perhaps, all the doctors mentioned above do treat both males and females. 
How to book an appointment with the best urologists in chandigarh? 
Ans.: You can book an appointment with the best urologists in Chandigarh in different ways. You can go to their websites or phone number mentioned for booking. But, the simple way is to book an appointment from our website directly. 
Best Urologist in Chandigarh
1000
Dr. P.N Gupta

Dr. Rajesh Gulia

Dr. Manoj Sharma

Dr. Anshumaan Kapoor

Dr. Santosh Kumar
Summary
Consult the best urologists in Chandigarh who can give you the remedy of Urinary & Reproductive problems. You can book an appointment with the best urologist in Chandigarh in different ways.