Why wait for an FDG DOPA Scan in Chandigarh?
Scene 1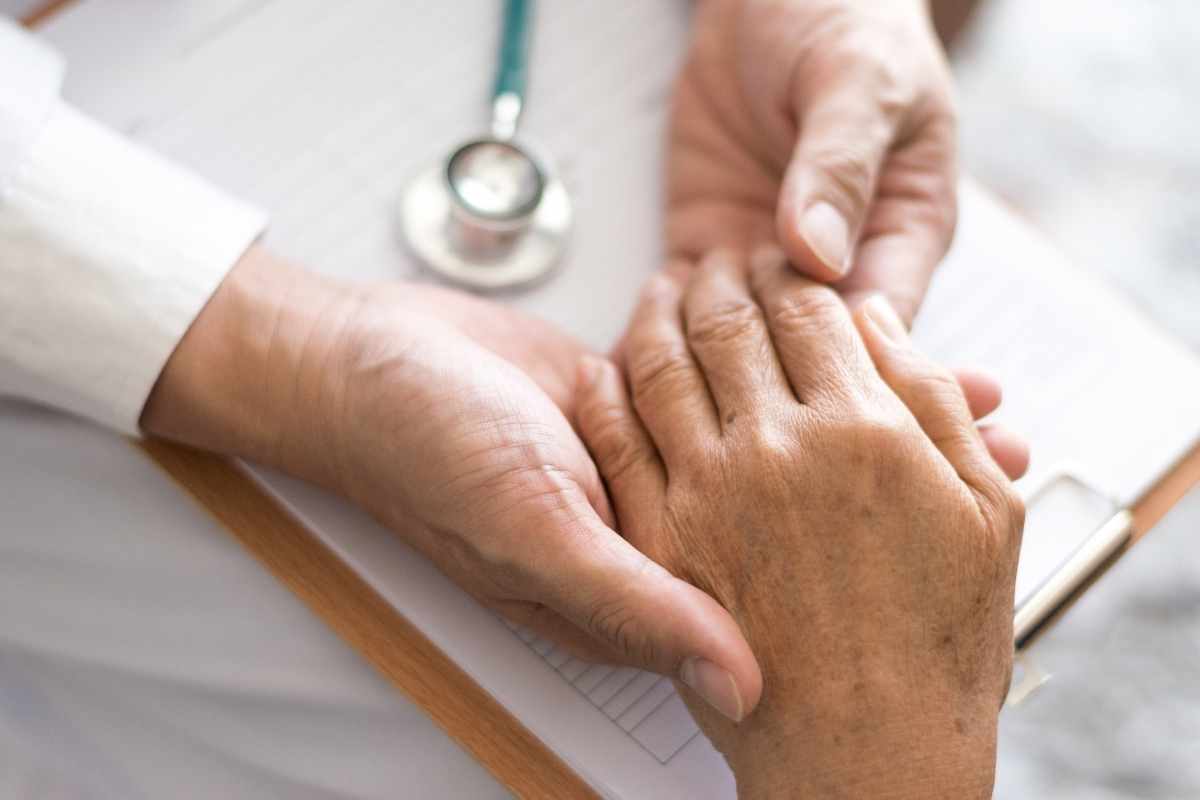 Your doctor prescribed an FDG DOPA test to examine what is the cause of your hand tremor, and you are waiting a long for it in the scorching heat of the summer. But medical staff came and said, "PET-CT scan for FDG DOPA is not available today". GMCH thy be, crunching under the rush of patients!
You have no other option but to go back home. So, you do!
But the tremor does not leave you yet you sleep at night or even during the day when you are too busy with work. Frequent and continuous, rising in the bar every day. Also, your movement speed becomes lower. Not only that but also all-time fatigue engulfs you continuously. Even your speech and writing style have been changed. Not only that but also nightmares don't let you have sound sleep at all. Combining all the problems you are finding your daily life very challenging.
So, naturally, you are panic-stricken and desperately want to know what health problems make you suffer so much.
Cut!
Scene 2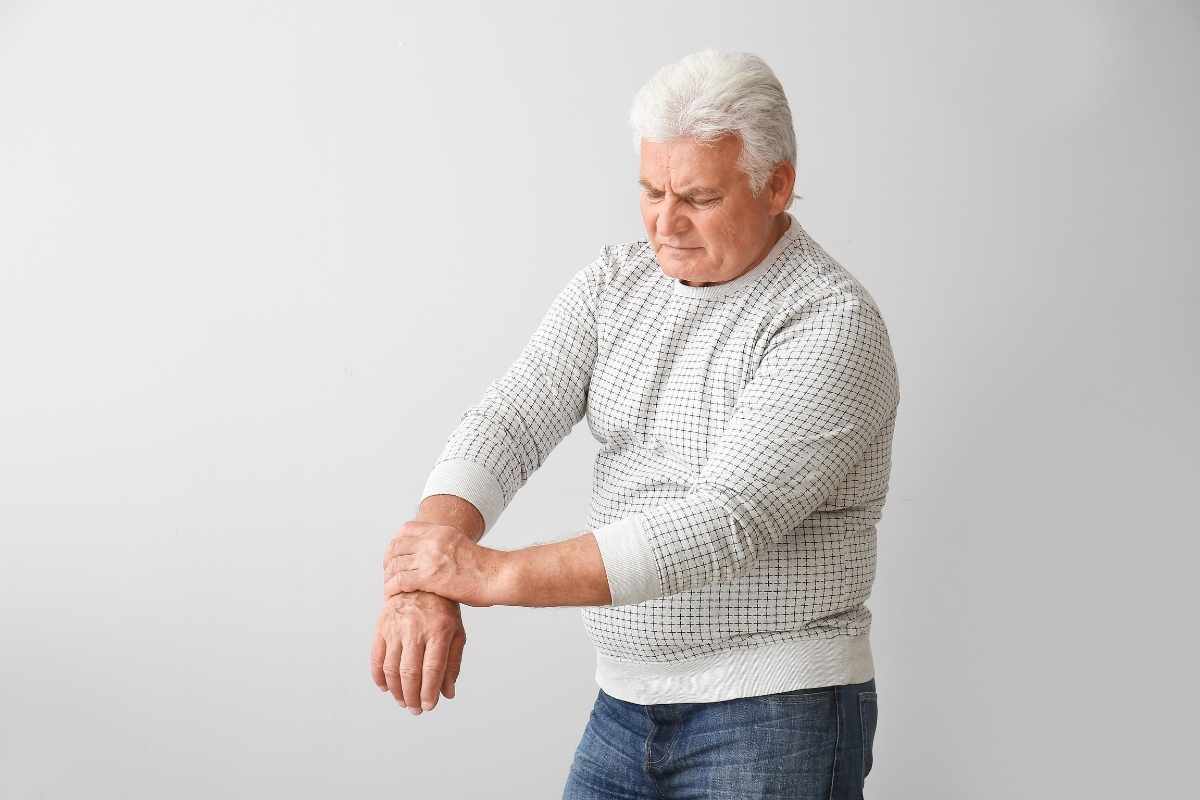 You are roaming around your room, with a book in hand, reading, without a blink. Suddenly the book fell down from your hand as your hand started trembling vigorously. Simultaneously, you're experiencing fatigue and that makes you lose your normal body balance which doesn't let you roam and rather makes you sit down on a couch. However, in the meantime, you're absolutely clueless about the brain cell damage occurring inside.
Ouch! You stop!
You recall this happening the 6th time in the day. A severe condition, indeed!
Hence, you urge to find out what is the internal issue which poses a threat to your normal physical and mental conditioning so many times and also so frequently.
For both of you, all the answers you are surfing about are here in this article!
Yes, you get to discover who needs to go to a neurologist doctor capable of DOPA test in Chandigarh, what is the procedure, what are the uses, brief about the diversity in practice it holds, the risk factors, and anything else that you need to know about FDG DOPA tests in Chandigarh.
Who needs to consult with a doctor for the FDG DOPA Scan in Chandigarh?
All of you out there, tell me, can you see any of these following health abnormalities in you for a few weeks?
Do you have to experience tremors in the hands, limbs, or maybe postural even at rest?
Are you feeling stiffness in muscles, difficulty in standing, difficulty in walking, difficulty with bodily movements?
Do you find problems while coordinating between things?
Are you not having a sound sleep? Do early awakenings and nightmares make your sleep restless.
Are you having continuous whole-body fatigue as well as poor body balance?
Do you have some symptoms of amnesia or dementia or if you are having confusion in the evening hours or difficulty thinking and understanding?
Are you having problems while speaking like soft speech or voice box spasms?
Has your sense of smell distorted? Or lost totally?
Do you experience dribbling of urine or leaking of urine?
Are your facial expressions reduced due to jaw stiffness?
Are you feeling anxiety or apathy all the time?
Three things stand in common in all these situations.
You have a neurological problem, or to be more precise, your problem also consists of muscular or hormonal problems, or maybe a urinary problem in addition – You aspire to fix it up and stay healthy – And you need to consult a complete medical team of doctors expertise in various fields in Chandigarh to examine and cure the health problems you're facing.
Which field doctors do you need to make your own medical team?
You probably felt nervous because you have been advised to have a medical team. However, don't be panic and go to a profound neurologist or movement disorders specialist as he is the foundation of your medical team. This is the person you would see periodically to assess disease progression and to prescribe and adjust medications over time.
You can also ask your doctor for a referral to a physical therapist trained in LSVT (Lee Silverman Voice Treatment) BIG therapy, a specialized program that helps retrain muscles. A personal trainer with expertise in working with people affected by Parkinson's disease can also be a smart idea. The Parkinson's Wellness Recovery and Power Up programs take a similar approach to LSVT therapy.
Over time, patients encounter problems with speaking and swallowing. A speech therapist can be helpful, using LSVT therapy. This vigorous vocal exercise helps patients to recalibrate their voice tone and loudness. Occupational therapists can also suggest assistive devices and train you in their use. This will help you remain independent and self-sufficient as long as possible.
Nearly half of patients with such type of disease will experience depression and/or anxiety, so it's wise to have a mental health specialist on your team. Depressions and anxiety sometimes need long-term treatment, while other times, these conditions can be addressed and resolved with short-term treatment. These treatments include talk therapy, medication, or both.
FDG DOPA test, what is this in detail?
An FDG PET scan is one of the most powerful tools we have to detect and monitor disease. Most often used in conjunction with CT or MRI, it helps radiologists distinguish between healthy tissue and diseased tissue so that cancer can be accurately diagnosed, correctly staged, and appropriately treated.
PET Scan: The Positron Emission Tomography or PET Scan component marks most actively uptaking cells in the body. During the test, a small dosage of Radioactive Tracer is injected into the patient. This molecule is an isotope that is actively uptaken by the most active cancer cells in the body. The uptake of the tracer is measured by the PET scan component of PET/CT scan, to highlight and mark most cancers.
CT Scan: The Computed Tomography or CT scan is used for anatomical localization of the body. A diagnostic quality CT scan is performed along with the PET scan for the anatomical evaluation of the tests. Prior to the scan, all patients are given oral contrast (positive/negative) to drink. During the scan, intravenous contrast is injected (unless creatinine is high / history of prior allergy / referring physician's discretion).
FDG DOPA test in Chandigarh: Why do people need them?
Perhaps, you need an FDG DOPA test to detect multiple diseases!
FDG DOPA test is basically a positron emission tomography (PET) with 18F-fluorodeoxyglucose (FDG) and 18F-fluoro-dihydroxyphenylalanine (FDOPA) in determining the prognosis of Neuroblastoma, which is a heterogeneous childhood cancer that requires multiple imaging modalities for accurate staging and surveillances.
18F-FDG PET is superior in detecting patients with biochemical progressive disease and identifying patients with poor survival. Although 18F-DOPA PET has less prognostic value, it can more accurately assess the extent of the disease in patients with residual MTC (medullary thyroid carcinoma).
This test measures the uptake of dopamine precursors for assessment of presynaptic dopaminergic integrity and has been shown to accurately reflect the monoaminergic disturbances in Idiopathic Parkinson's disease (PD), the second most common neurodegenerative disorder.
That's not all!
The list of uses is undoubtedly unending with the remarkable achievement of medical science in dealing with internal complex health conditions so far. Some of them are as follows:
Detection of cancer.
Determination of whether cancer has spread.
Assessment of the effectiveness of a treatment plan, such as chemotherapy.
Determination of whether cancer has returned after treatment.
Identification of areas of the heart muscle that would benefit from a procedure such as angioplasty or bypass surgery (in combination with a myocardial perfusion scan).
There are non-oncological applications as well as FDG PET scans in cardiac, neurological, and infective conditions.
PET identifies abnormal biochemistry or disease. CT is used for precise anatomical localization and measuring (quantification) of the biochemical process.
Brief: F-DOPA PET-CT scan is a molecular imaging test generally used to study Parkinson's Disease. An F18-DOPA labeled radioisotope is administered and studied under Positron Emission Technology (PET), while a Computed Tomography (CT) scan is concurrently performed for anatomical detail.
Now, unveiling the process from preparation to the reports!
Mandatory precautions
A detailed medical history of the patient should be obtained, including any history of claustrophobia (though Claustrophobia is usually treated with diazepam 1–2 mg po.), movement disorders and other diseases, as well as the dates and types of procedures previously performed.
Recent mothers may continue breastfeeding up until the injection of FDG. After the injection, complete interruption of breastfeeding is not necessary, but close contact between the mother and child should be avoided.
Pregnant women should avoid undergoing PET/CT studies. Therefore, women of reproductive age should be carefully screened for possible pregnancy, prior to administering FDG.
The patient's blood glucose level should be controlled prior to the study in order to obtain the best possible image quality.
If intravenous contrast material is to be used, the patient should be screened for a history of iodinated contrast material allergy.
Before the test
You would be advised to arrive at the nuclear medicine laboratory at least 30 min prior to your scheduled appointment. This will allow a period of rest prior to FDG injection, normalization of the body temperature on cold days (minimizing uptake in brown fat), and history taking without delaying the start of the study and the your stay.
You would be asked to fast for at least 4 h (preferably 6 h) prior to FDG injection in order to reduce muscle uptake. In children younger than 6 years of age, the period of fasting should not exceed 3 h, due to the fact that, by the time the PET/CT study is finished, they will not have eaten for more than 4.5 h.
Doctors will advise you to be refrained from any strenuous activity or exercise for 24 h prior to the study. This will guarantee that FDG muscle uptake is reduced.
The height and weight of the patient should be recorded using a scale.
During the test
You would be taken in a dark, quiet room for 15 min prior to radiotracer injection and for at least 30 min afterward. This will reduce radiotracer uptake in brain areas that, when stimulated, show a higher level of uptake, such as the visual cortex.
However, your blood glucose level should be checked prior to radiotracer injection. Increased blood glucose levels cause increased insulin levels, altering the FDG biodistribution by shifting its uptake to muscle and fat.
Finally, the brain imagery has been done! The test has been completed.
After the test
You shall arrive at the recovery area to rest a while. Basically, it is time for your FDG injective to wear off automatically, and you can get back home easily. Once you reach home safely, be cautious if any symptoms like gas, cramp, or sore throat appear in the picture. Discuss with your neurologist as well as the pathologists immediately and wait for the results to arrive.
Do FDG DOPA tests in Chandigarh come up with risks?
Hybrid imaging imparts a higher radiation dose to you, typically in the range of 10–20 mSv of effective dose. Every effort should therefore be made to apply the principles of radiation protection. The concept of diagnostic reference levels (DRLs) provides guidance on appropriate activity.
You may also face allergic reactions to sedatives and radiotracer injective. But that is likely to go away on its own within a few days.
Here again, you can usually avoid any of the risk factors by up-taking a high-quality FDG DOPA test in Chandigarh.
Types of PET CT scan available in Chandigarh:
Your doctor will advise you on which tracer is best for your PET CT Scan. The following PET Scan tracers and protocols are available in Chandigarh:
Whole Body PET Scan: Whole Body 18F-FDG PET CT Scan (18F-Fluoro Deoxy Glucose). This is the most common scan and comprises 90% of all PET Scans. This is the most concern here, the FDG DOPA PET scan.
Prostate PSMA Pet Scan: Ga-68 labeled PSMA (Prostate-Specific Membrane Antigen) PSMA PET-CT scan. PSMA is better at localizing cases of Prostate Cancer as compared to Whole Body FDG PET Scan.
Neuro Endocrine Tumours: Ga-68 labeled DOTA – DOTA PET-CT scan. DOTA is better at localizing cases of NETs (Neuro Endocrine Tumours) as compared to Whole Body FDG PET Scan.
Abdomen: Whole Body FDG PET-CT with Triple Phase CT Upper Abdomen.
We hope that the pathologists' expertise and spirit of humanity will put you at ease and get you the results you want.
And it is exactly why we are here to help.
Here's HealthFinder to sum up with you!
About us: We at HealthFinder, provide you the utmost alliance for FDG DOPA. However, as per our recommendations, Healthfinder is the most advanced, reliable, and affordable diagnostic imaging service in Chandigarh, and transparency in pathological testing is their motto. That is why we say that if you compare their offer with those of other sources you will notice that their Whole-Body FDG DOPA cost in Chandigarh is the best. In fact, it is 40%-60% less than the market price. Our endeavor is to provide the best price with the best quality for all types of PET scans in Chandigarh.
A two-fold higher PET sensitivity due to 3rd Generation TOF technology.
An improved image quality by 30% noise reduction.
Exceptional image quality at 50% less radiation (allowing half dose imaging).
A unique open gantry design, resulting in more patient comfort.
A 50% reduction of radiation and 30% improvement of image quality by Ingenuity CT.
A 15% reduction in contrast toxicity.
The importances of PET imaging has increased immensely in recent years for diagnosis, staging, and restaging for various cancer types:
Non-Hodgkin lymphoma
Hodgkin's disease
Gastrointestinal stromal tumors
Colorectal cancer
Melanoma
Breast cancer
Head and neck tumors
Evaluation of pulmonary nodules
Gynecological malignancies
Thyroid carcinoma resistant to iodine therapy
Metastatic disease with unknown primary cancer
FAQs.
Q.1. How to know the FDG DOPA cost?
Ans. You can simply search for the DOPA test service you want to avail of from our website and ask for quotes. Discounted prices are likely to come up for you. In case of any guidance in finding the FDG DOPA price in Chandigarh, call us on 8699572364 or 7740033771. Or else you can mail at [email protected]
The standard FDG DOPA cost here is Rs. 30,000-40,000 onwards.
Q.2. How do I get the FDG DOPA service here?
Ans. Click on the following links to know the updated FDG DOPA cost in Chandigarh and to book your appointment.
https://mrichandigarh.com/pet-scan/#appointmentBooking
The customer is required to show the booking confirmation message sent by Tricity or MRI Chandigarh to get the discount for their FDG DOPA cost in Chandigarh.
Q.3. What are the benefits of HealthFinder?
Ans. HealthFinder prioritizes a patient's life and serves in every way you need.
i. You can avail our pick-up and drop facilities to take patients to the healthcare centers. For an FDG DOPA test, you can schedule while scheduling an appointment with a neurologic doctor.
ii. You can opt for a cashless payment system, a very salient need of the post-COVID era. Undoubtedly, a better lifestyle habit of reducing physical contact with the coronavirus.
iii. You can get rid of the long waiting list in the government hospitals and yet get affordable medical care. Rather high-quality and affordable!
iv. All radiologic labs, we are partnered with, hold the latest technological appliances, an expert team of professionals, and accuracy in diagnosis.
v. Respect to confidentiality and free home sample collection.
Q.4. How to prepare for the FDG DOPA test in Chandigarh?
Ans. Preparation before a test is a must for all! You have to abide by certain norms that can help avoid interruption or discomfort during the FDG DOPA test in Chandigarh.
i. Book the test timing after consultation with the doctor.
ii. Talk to him or her about the medications you take and stop them when asked for.
iii. Please wear a gown and remove all metal objects.
iv. Carry all required documents with you in a file.
v. Do not tire yourself out by worrying about the situation or performing exhaustive activities. You have to remember that your thirst won't be met before the test.
vi. Be calm and hit the lab with our cabs.