How To Reduce Swelling In The Face After Surgery? – Unmasking Your Beauty!
Hi. Did you recently have a facelift surgery, and after conquering the battlefield and emerging victorious, you now have another unexpected enemy – swelling in your face? Fear not; I've got for you the ultimate guide on how to reduce swelling in the face after surgery.
How To Reduce Swelling In The Face After Surgery?
This facial puffiness is somewhat like your body's post-operative defense mechanism. While your surgeons' skilled hands work their magic to create a beautiful look for you, your facial tissues and blood vessels dilate, with fluids rushing in!
Now are you ready to dive into the nitty-gritty of defying the swelling odds?
Apply Ice Packs, Your Chilled Allies
First up, the mighty ice packs! They are what can help your facial tissue recover from the trauma of incision during a  plastic or facelift surgery. They can lower your pain and reduce inflammation.
You can apply the ice pack for at least ten minutes for the initial few days after your surgery. However, make sure you cover the ice cubes in a towel or napkin and then apply gently over the affected area. Make sure you give your skin a rest from the cold in between! Your doctor may ask you to repeat this once in a day, twice, or thrice.
Use Cool & Warm Compress For Facial Grace
Another way to reduce swelling in the face after your surgery is to embrace the chilling sensation of the cool compress and later, the warm sensation of a compressor or heating pad on a low setting.
While you can apply the cold compress from the very first day, you must only start using the warm compressor after three days. While the cool sensation is likely to compress your blood vessels, the warmth will boost blood flow to the swollen or affected facial area, altogether helping you speed up the healing track!
Skip The Hot Bath Race For A Few Days
Yeah. It has been a trend these days to take hot baths to keep your skin more oxygenated and glowing, and I must say that; it certainly serves! But if you have recently pursued surgery in or around your face, eventually experiencing swelling, you must skip this routine for some days. Why so?
This is because a hot bath is likely to overheat your body and trigger more swelling in your face, especially during the first 72 hours after surgery. Moreover, the incision site may become vulnerable to the overpowering water force and delay in getting cured.
Avoid Hot Brew, Let Your Face Renew
If and when you want to reduce swelling in the face after surgery, you, perhaps, have to avoid drinking hot beverages, be it herbal tea, coffee, milk, or hot chocolate; for a minimum of two to three days. Hot brews can overheat you from within, letting the fluids increasingly accumulate in the facial tissues.
Doctors typically suggest alternative cooler sips to keep your facial swelling woes at bay. You can opt for delectable fruit juices, chocolate smoothies, coconut water, fresh lime sodas, or any other steer-clear fluids that suit!
Eat Healthy; Eat Nourishing
No wonder what you eat always reflects on your body and skin! Thus, if your face gets swollen after surgery, what you eat may decide whether to increase the swelling or decrease it! You must eat to nourish your body and skin. You must have a healthy meal.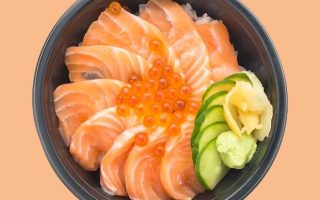 A healthy meal herein looks like a plate full of cruciferous vegetables like broccoli and arugula, leafy greens like spinach, lean proteins with vitamin K like egg or salmon, and complex carbs like nuts and seeds, but without any salt, as it reacts negatively to the management of facial swelling.
Stay Hydrated and Your Skin Refreshed
Staying hydrated is essential; if you want to reduce post-surgical facial swelling faster, and even otherwise! Healthcare professionals recommend drinking around eight to ten glasses of water a day to keep your body hydrated enough!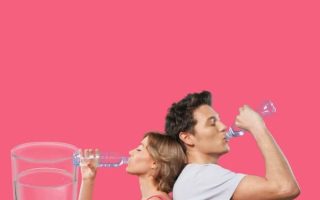 When that happens, blood flow to the different body parts, including your facial tissues and skin, earns a boost and helps your body flush out the excess sodium. As a result, you shall feel a reduced amount of pain, and your facial inflammation tends to heal faster.
Say No To Alcohol and Tobacco, No to Delayed Recovery
Alcohol and tobacco; do bear multiple setbacks, and one among them is indeed reducing your ability to fight facial swelling, say medical experts. They advise you to stop smoking at least eight months before up-taking plastic surgery and similarly putting a big, no board for alcohol consumption and smoking after the surgery.
Tobacco reduces the oxygen amount in your blood, making it more difficult for your body to combat bacterial infections. On the other hand, alcohol takes a toll on your heart and immune system.
Always Elevate Your Head When at Rest
Above all, always follow the golden rule of elevation to reduce swelling in the face after surgery! By this, I mean; you have to prop up your head like royalty on comfy pillows or cushions when you lie down to rest or sleep. Doctors even suggest reclining chairs as an alternative to use while resting after cosmetic surgery.
Herein, gravity becomes your ally and effectively guides the excess fluids or blood away from the affected part of your face. Corollary to this, you can successfully bid adieu to the excessive facial puffiness.
Concluding Thoughts:
So there you have it, the swelling-slaying secrets after your face-lift or cosmetic surgery! I hope; these natural hacks serve your purpose and allow you to get back your pretty face. Onwards to the land of smooth contours and vibrant smiles, you go, forever; and forever!
In case your swelling tends to turn worse, do not hesitate to call your doctor. For more updates on facial swelling and face-lift surgeries, stay in touch with www.healthfinder.in.