Knee replacement may be a common surgery, but it is difficult for anyone to take this important step. Thousands of questions arise in his mind which makes him hesitant to undergo the operation.
Here is a story and case study of a 70 years old man named Mr. Jagdish Yadav which will inspire you to stay positive about the surgery. 
In a similar dilemma, 70 years old Mr. Jagdish Yadav and his son Gaurav Yadav
Jagdish Yadav was battling arthritis for the last several years. As his illness progressed, so did his knees. Apart from having difficulty in getting up and sitting, he also had a lot of difficulty in climbing and descending the stairs. Where his son Gaurav has tried almost all the remedies to reduce knee pain – be it Ayurvedic balms or medicines. Nothing was getting him relief from the pain. Many times his doctor asked him to get his knee replacement done, but due to lack of courage, he always kept postponing it. When his pain was no longer seen by his son, he hospital to get his surgery done.
Investigations revealed the real cause of arthritis
During the investigation, his medical history was taken by the doctor and many questions were asked
Then, the doctor examined his knee to see how far he was able to bend his knees.
It is clear from all the tests that your knees have been badly damaged due to arthritis. His knees are seriously worn out which is why he was in so much pain. In such a situation, knee replacement is done.
What is Knee replacement surgery in simple words?
Knee replacement is a procedure by which we replace severely damaged knees with artificial or artificial knees. This gives great relief to knee pain and the patient is able to walk back and forth without any pain.
In which cases may knee replacement be necessary?
Knees can be damaged for a number of reasons. But the most common reason for knee replacement is osteoarthritis or arthritis. This is a disease that occurs in the elderly in which the soft bones present in the joints (joint cartilage) begin to break down. This causes great pain in the knees.
People over the age of 60 often get their knee replacements done for this reason."
Other diseases that damage the knees are –
Rheumatoid arthritis
Traumatic arthritis in which the knee is damaged due to an injury or accident
When may I need a knee replacement?
Often people get scared by the name of surgery. But, it is a routine procedure in which the patient does not suffer at all.
If you are troubled by knee pain, then make sure to check with the doctor if you have the following signs –
Decreased ability to bend the knees
Difficulty walking
severe knee pain and swelling
Knee pain while sleeping or resting
Knee pain so severe that it becomes difficult to lead a normal life
Stitchless Knee replacement Surgery in Chandigarh with True motion Technique. Perfect room for recovery in just three days.
How is Knee Replacement Performed?
Learn about Stitchless Knee Replacement & tips about healthy joints in this video:
Stitchless Knee Replacement with True Motion Technique
What happens in the process of knee replacement?
In a knee replacement, doctors remove the worn-out parts of the knee and replace them with artificial parts.
During the surgery, you should not worry about the pain at all. Anesthesia is given to the patient during the entire procedure, which does not cause any discomfort to him. Post-operative pain can also be easily managed with medicines.
After-effects of Knee Replacement Surgery
Most people find great relief from knee pain after this surgery. Gradually his ability to walk also improves a lot and he is able to climb stairs comfortably.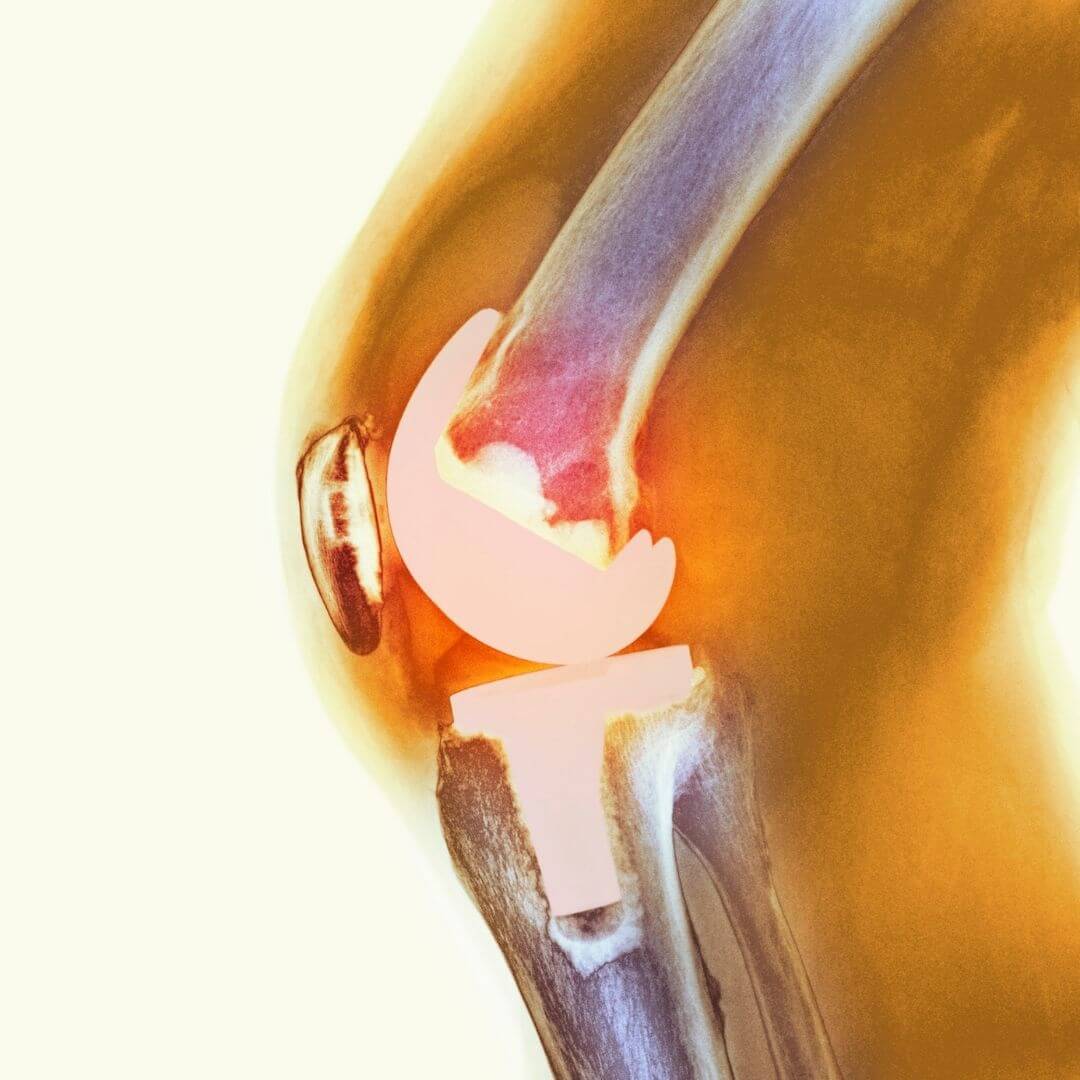 Sometimes after surgery, patients are encouraged to move their legs lightly to increase the flow of blood to their legs. They are also asked to wear a type of shoes that prevent the feet from swelling.
Physiotherapy is an important part of post-surgery care, which helps the knee heal completely.
After surgery, you will be able to walk until the evening of the same day or the morning of the next day. It may take at least 4 weeks for you to completely go back to your daily life
How long will this artificial knee last?
In today's time, the quality of artificial knees has become so good that they can comfortably last for 25-30 years. It is important that you exercise daily.
Are there any risks in this surgery?
The risk of risk in surgery is very less, but like every surgery, there may be some problems such as –
Infection around the knee
Blood clots in leg veins
Artificial knee opening
For how many days will I have to stay in the hospital?
If only one knee is replaced, the patient has to stay in the hospital for 4 days, but in the case of both knees, they may also have to stay for 6 days.
Can this surgery be done in case of other diseases like diabetes and high blood pressure?
A healthy and active lifestyle is essential to lead a happy life. There are many people who undergo knee replacement due to diabetes, high blood pressure, and heart disease.
The thing to think about is that if you don't get your knees treated, then not walking will have a bad effect on your other diseases as well.
Knee replacement – The role of physiotherapy
Even though surgery has taken away your knee pain, regular physiotherapy is also very necessary for complete recovery.
Physiotherapy will help you get used to your new knee.
In the first phase of physiotherapy, the patient is given some breathing exercises and they are also advised to move their legs. After that gradually exercises to strengthen the knee are also done.
THE FOUR MAIN TYPES OF KNEE REPLACEMENT SURGERY ARE
Total knee replacement
Unicompartmental  (partial) knee replacement
Knee cap replacement (patellofemoral arthroplasty)
Complex or revision knee replacement
The new technology of Knee replacement
The most modern technology used for joint transplant in the world today is 3D and computer navigated joint replacement technology, with the help of which any joint can be replaced with 100% accuracy.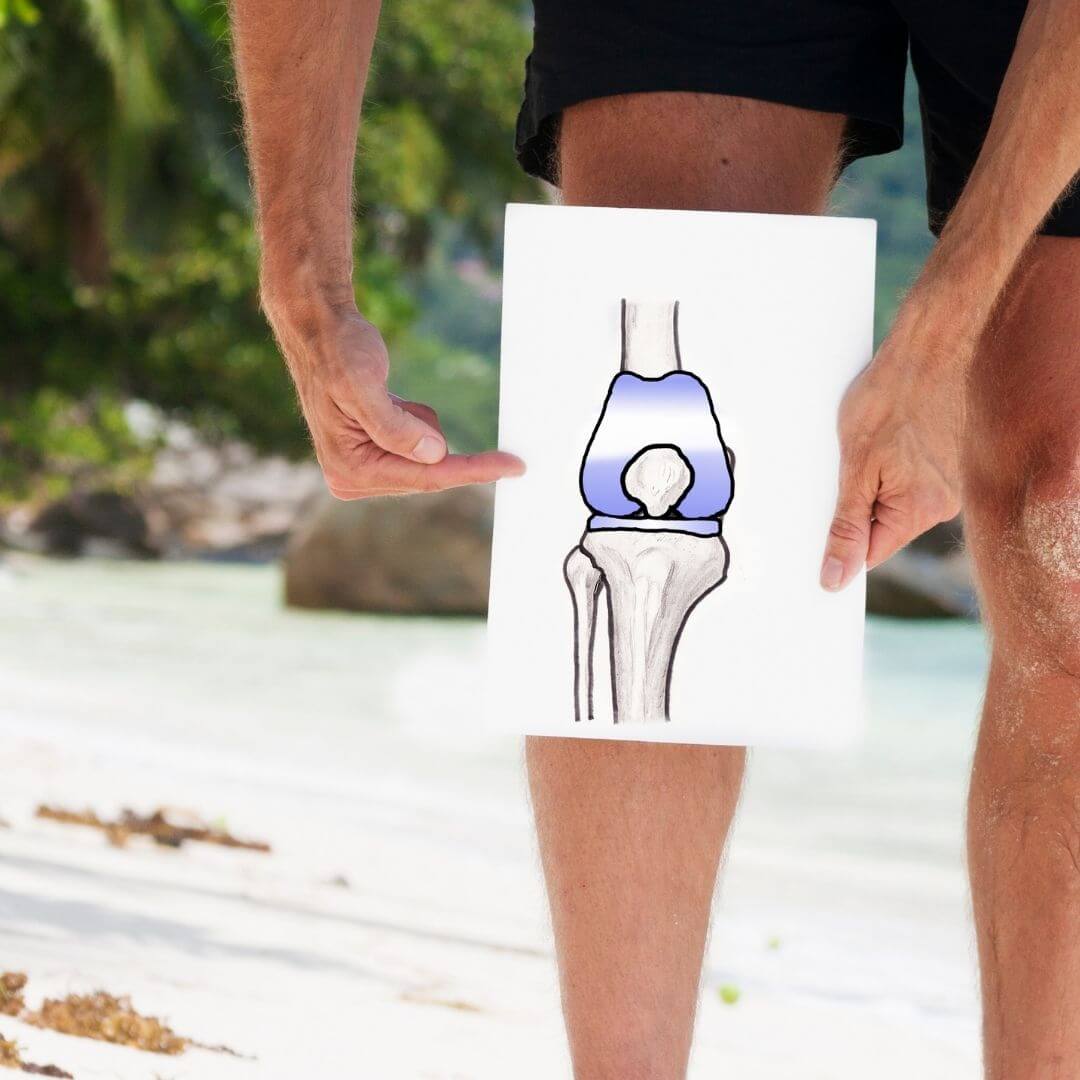 Modernity and discoveries coming every day in medical science are opening up new options for treatment. One such new technology is 3D and computer navigated joint replacement technology which is proving to be a better option to overcome the problems of knees and hips. With the advancement in treatment options for hip and knee problems, "minimally invasive surgery" is a boon for patients. It has been proved because in this the patient's recovery is also quicker and their life becomes better due to being able to adapt their natural routine without pain Bilateral hip replacement and total knee replacement with 3D and computer navigated joint replacement techniques are seen as the best option for patients suffering from joint problems. Knee replacement surgery, can relieve pain, improves functioning, and help you get active again and you will experience significant improvements in the quality of your life but it won't happen at once.
It takes most people around 3 months to return to most activities, and it can take 6 months to a complete year to make a full recovery and regain full strength and you can use your knee freely again.
In other words, recovery takes time. It is crucial to have realistic expectations.