Amidst the rapid shortfall in healthcare infrastructures and simultaneous increase of patients' waiting lists in the government hospitals, there are nine best private hospitals in Chandigarh that came up as a boon in disguise!
Perhaps, such a piece of the healthcare system sufficiently complements the healthcare industry. Thereupon, contributing to the welfare of humankind! Well, not just the human community, but the welfare of the ecological world as a whole. 
Hence, when you do not find rooms for effective and high-quality treatment opportunities at prestigious public hospitals like PGIMER or CMC, the alternatives shall serve thy! 
How, exactly?
The private hospitals in Chandigarh value your need of the hour. They allocate customer-friendly services, casting out the requirement of waiting lists. Precisely, it means you can get the treatment opportunities on your own time. That's something crucial in the era of intense competition and rigid work schedules of our daily lives, indeed! 

At the same time, the innovative techniques brought about by medical science make their place in these private hospitals. Thus, providing a scope of diverse treatment methods as per the health convenience! Are you wondering how does that help? It is simple! The post-treatment risks go down as the new treatment methods take the stage. 

Nowadays, you can even avoid a long duration of hospital stay during a surgical procedure because of the latest and efficient laparoscopic techniques. In turn, you can restrict the heavy healthcare expenditure from giving you extensive setbacks. 

On the same note, today, we look for packages while searching for a suitable service in whatsoever domain may it be. And there is nothing wrong with it. Yes, we try to acquire the complete course of service from a single place so that we do not have to loiter around across multiple of them to get it absolutely done! Concerning healthcare services, detection and cure come hand in hand. Therefore, diagnosis and treatment ought to collaborate as a package. That is exactly what the best private hospitals in Chandigarh offer. 

Alongside, they also offer high-quality living and a proper atmosphere to heal. No doubt, the green pastures lining up in the city of Chandigarh give it a boost. 
So, why not rejuvenate your health conditions with an efficient and effective private healthcare system?
Alas! A tricky question is most likely to pop up here. Within so many private healthcare spaces, how to choose what suits the need? 
That is where we come into action! 
Listing the 9 best private hospitals in Chandigarh…
We shall list out the best private hospitals in Chandigarh along with their proof of pedigree, the different treatment opportunities, and their all-time mode of contact. Discover them all right below.  
Fortis Hospital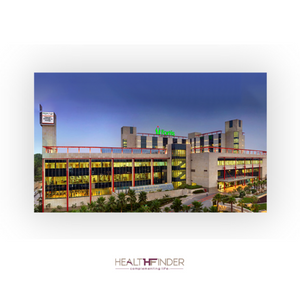 Endeavoring to allocate commonly accessible and finest quality of healthcare services since 2001…
Proof of pedigree
Being one of the leading multispecialty hospitals in the city, they commit to deliver holistic care. Fortis holds pioneering status in the latest medical oncology services and other cardiovascular treatments.
 In fact, for enhancing the safety of the patients, the hospital introduced the internationally acknowledged green OT certification. With a vision of saving and enriching lives, they now practice the latest diagnostic processes and are globally known for their clinical excellence. 
About certification, renowned medical associations like the Joint Commission International (JCI) and the National Accreditation Board of Hospitals, India (NABH) hold the testimony of this medical torchbearer.  
Incorporating over 348 beds, the hospital has been successful in treating medical emergencies like acute stroke and has cured around 3500 cardiac patients. 
Do you want to learn about their awards and achievements? There you go! 
Fortis Hospital, Mohali bragged the CII National Award of Excellence in Energy Management consecutively for 5 years, in 2014, 2015, 2016, 2017, and 2018, respectively.    

In 2017, the hospital received an award from the Times of India for the All India Critical Care Hospital Ranking Survey.  

Then comes, the next achievement for energy conservation from the National CII in 2017, 2018, and 2019. 

Fortis hospital, Mohali, derived the AHPI awards for being the best green hospital in 2018 and for quality beyond accreditation in 2017 and 2018, back to back. 

Thereafter, the hospital fetched the 12th DL Shah Quality Awards in 2018. 

Additionally, they also got the North-West Qual-Tech Quality Innovator Award in 2018.   
In fact, some of their medical innovation projects were shortlisted in the 41st and 42nd World Hospital Congress. How about getting your treatment from this institute of clinical care sprawling upon 8.22 acres of land?   
Treatment opportunities 
Tell me, 
what treatment opportunities are you looking for? Is it oncology care? Or is it orthopedics? Is it a dermatological crisis that you want to shrug off? Or, is it a neurological problem that you cannot stand any longer? Are you having a gastrointestinal disorder or maybe a symptom that matches? Do you face any endocrinology problems? Or maybe an issue with your vision is what bothers you every day? 
For all of the aforementioned medical needs, Fortis Hospital is the right place! It bears certain core specialties like bone marrow transplantation, liver transplantation, ENT, Plastic and reconstructive surgeries, radiology, and emergency medicines. 
The healthcare providers here specialize in high-end procedures like:
Breast conservation for conditions like breast cancer,

Robot-assisted surgeries,

Interventional gastroenterology,

Interventional neuroradiology,

Trans catheter Aortic Valve Implantation,

Minimally Invasive Direct Coronary Artery Bypass Surgery,

Sentinel Lymph node Biopsy (a diagnostic process),  

Dendritic Cell Therapy for eliminating cancerous cells, and many more. 
Mode of communication
You can drop an email to them at [email protected]
Or, you can make a call at 1724692222
For an emergency, directly walk into Fortis Hospital, Sector 62, Phase- Viii, Mohali, Chandigarh road, 160062
Max Super Speciality Hospital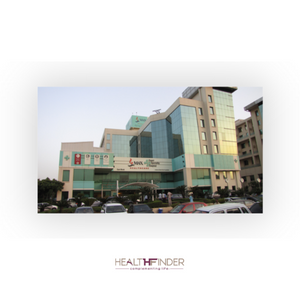 Offering multi-dimensional procurable healthcare services under one roof since 2000…
Proof of pedigree
As a subsidiary unit of Hometrail Estate Pvt. Ltd., they offer healthcare services across myriads of medical disciplines. The hospital is recognized as the best heart center in the city and beyond. And one of the best bone cancer hospitals in Tricity. 
With over 200 beds, the hospital facilitates medical intensive care unit, surgical intensive care unit, and critical care unit. Besides, they also have path labs (also known as interventional radiology suites). And each of these labs is certified by NABL. Similarly, the hospital got its accreditation from the NABH. 
The Max hospital brought into the picture numerous clinical innovations like the True Beam Linac technique for strengthening the procedure of radiation therapy, Intra-operative CT-A portable scanners to help neurosurgeons in performing real-time image-guided surgical processes, total knee replacement surgeries, and so forth. 
Now, are you ready to know the various awards they derived? Well, there are numerous! Some of them that need a mention are: 
Health Innovation of the Year award 

Healthcare Leadership Award by the ABP group

Health Brand of the Year by Indian Health.
Of course, an expert team of staff and doctors work here. That is 350+ and 80+ respectively! So, if you are the one to seek personalised medical care, and that too with a core specialty in a specific medical department, Max hospital can serve the purpose.  
Treatment opportunities
No doubt, as a multi-dimensional healthcare service provider, Max hospital offers various treatment opportunities. They hold specialisation in cancer care, especially in the treatment of sarcomas. Then, they specialize in neurosciences, kidney transplants, lung transplants, thoracic surgery, joint replacement, bariatric surgeries for metabolic disorders, endocrinology and diabetes, and many more. 
Some of the latest techniques they use for combating the different health deficits are coronary angioplasty for curing cardiovascular disorders, hip resurfacing surgeries for cosmetic care, pacemaker implantation for cardiac issues, prostate laser surgery, breast reduction surgeries, and Percutaneous Needle biopsies for detecting pulmonary defects. 
On top of that, the hospital performs laparoscopic processes for minimal invasion and quick recovery of the patients in need. Therefore, if you fall into such a category requiring physical fitness within a day or two, Max Super Speciality Hospital is the perfect option to go for! 
Mode of communication
Either, you can mail at [email protected]
Or, you can simply give a call at 9205310346/ 1726652666
For visiting the hospital directly, book a cab to Max Super Speciality Hospital, Phase – VI, Sector 56A, Sahibzada Ajit Singh Nagar, near Civil Hospital, Mohali, Chandigarh, 160055. 
Ivy Hospital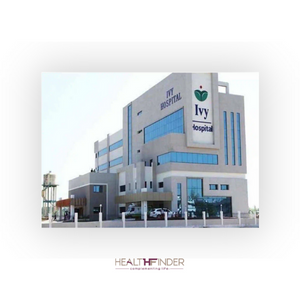 The one-stop destination to provide comprehensive medical care since 2007… 
Proof of pedigree
If pedigree is what we begin with, the hospital stands to be a branch of the Ivy Healthcare Group in Chandigarh. Here, the esteemed panel of doctors and paramedical staff render comprehensive medical care to the patients seeking healthcare remedies. Certainly, it is because their vision revolves around ethical treatment!
With a capacity of around 200 beds and high-tech state-of-art equipment, the hospital holds credit for healing over one lakh patients every year. Of course, they have accreditation like any other private hospital. And the compliance is acutely framed by the NABH. 
Moreover, almost every healthcare service provider in the Ivy Chandigarh team received an award, from Dr. Raka Kaushal, the director of Nephrology, to Dr. Manuj Wadhwa, Chairman & Executive director of the orthopedic department.  
Are you not willing to seek your health treatment from such a specialized and recognized team of doctors? If you do, perhaps no disappointment on the way, particularly since they offer honest, accessible, and affordable medical attention!
Treatment opportunities
The hospital offers tertiary medical care across the different departments of healthcare services. It means they impart a wide spectrum of treatment opportunities. Are you wondering what those specific fields are? Here it goes!
Ivy hospital, Chandigarh, provides medical attention in cardiovascular ad thoracic surgeries. 

Nephrology, or, in simple terms, kidney care is one of their core specialties.

Neurosurgery and other neurological care are another of their specialized domain.

Likewise, urology care is also among their list of treatment opportunities.

In the end, gastro surgery and gynecological care are of similar importance to them.    
In fact, the hospital is known for some of the latest treatment procedures like renal transplant surgeries, physiotherapy, IVF to treat infertility, plastic surgeries for reviving cosmetic elegance, and ENT.   
Mode of communication
For any queries, you can email at [email protected]/ [email protected]
Or, you may call at 1727170000 / 1725044335
When you want to walk in, go to Sector 71, Mohali, Chandigarh, 160071
Apollo Hospital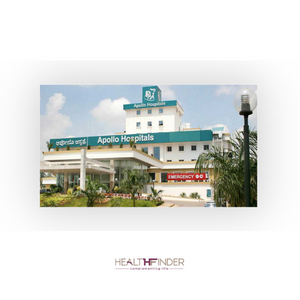 One of the finest private hospitals in Chandigarh to aid with modern healthcare facilities since 2002…
Proof of pedigree
We all know that Apollo hospitals across the various cities of India offer best-in-class treatments to patients suffering from acute health problems. So is its tertiary unit in Chandigarh, offering fully equipped and simultaneously automated laboratories for clinical pathology, hematology, microbiology, and biochemistry that are undoubtedly certified by the NABH.
Also, the hospital has international accreditation from the JCI. Thus, they provide medical attention to a vast range of patients with innovation in the healthcare sector. 
Well, they are the drivers of certain digital technologies in the field of medical science in Tricity. For instance, PET scan for diagnosing diseases accurately or stroke management with AI. 
After the onset of Covid-19, they also brought into action a provision of hourly need, namely, the robust telehealth services through wearable devices. 
While awards and recognitions are concerned, a bunch of them exists for such internationally recognized healthcare service providers. See a few down the line!
In 2009, the Government of India gave them honor with a commemorative postage stamp.

In 2010, the Billion Hearts Beating Campaign brought them an award from the World Brand Congress.

Again, in 2010, India's Most Preferred Hospital – Viewer's Award came to their name. 

After that, in 2011, they won the 5th Indy's Corporate Social Responsibility Award.

They also won the FICCI Healthcare Excellence Award in 2011,

Apart from that, Apollo hospitals won the Most Popular Paediatric Hospital Chain Award in 2013, the Asia HRD Awards in 2013 and SKOCH Order of Merit Award in the same year, Gallup Great Workplace Award in 2014, I.C.O.N.I.C IDC Insights Award in 2014, Award for Excellence Clinical Services in Tricity, and an unending list till today. 
Who would not want to avail of healthcare services from such a prestigious medical institute? I think almost everyone will! However, if you are bothering yourself with the prices, we can help with an enormous discount and them accessible to you at any time!   
Treatment opportunities
This premier hospital leaves room for multiple treatment opportunities. What they are is the question for sure. Sit back and continue reading! The different specialized medical spectrums that they cover are as follows.
Nutrition and Dietetics

Dermatology and treatment of skin cancer

Dental implants and surgical processes to fix dental braces, teeth scaling, teeth whitening, and crowning

Treatment of communicable diseases and their vaccinations

Treatment of non-communicable diseases like Pneumonia, bronchitis, knee pain, neck pain, shoulder or back pain, etc.

Treatment of complex disorders like Tennis Elbow, Arthritis, Hepatitis A & B, Cervical cancer, Meningitis, infertility, and others.

Women, adolescents, and children healthcare needs like menopause, infections in the uterus, weight management, cosmetic care, and so on. 
And it is crucial to note that the hospital offers efficient and accurate diagnoses for the subsequent treatment processes. They practice 2D Echo, Mammography, Sonomammography, Genetic Screening Tests, ultrasound, TMT, Dexa, and the basic ECG tests.
 So, if you seek advanced medical care for the prevention and treatment of definite health conditions and urge to receive accurate diagnostic reports, Apollo hospital is the right match!   
Mode of communication
You can either mail them at [email protected]
Or, you can call at 1724006061
When you want a direct consultation from them, visit SCO 10-11, Sector 8C, Madhya Marg, Near Gopal Sweets, Chandigarh, 160017
Inscol Hospital (recently known as Healing Hospital)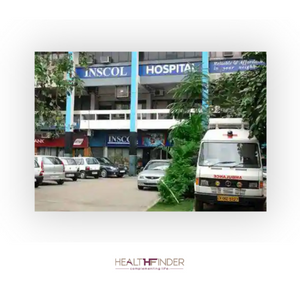 The private hospital in Chandigarh to aid with high standard clinical skills and nursing care since 1998…  
Proof of pedigree
Yes, they emerged as a healthcare system that provides a patient-friendly environment and affordable services! With a vision to become a model of exemplary clinical services, they have treated more than one million people to date. Perhaps, not a hospital only, but a healthy city, delivering tertiary medical care! 
Moreover, the hospital organized several events like health talks and medical camps across the city of Chandigarh and even beyond. Mostly, they cover village areas during these events. For example, they conducted a general eye check-up camp in the village of Behlana under the supervision of Dr. Komladeep, and a health talk on hygiene at the Carmel Convent School, Chandigarh with Dr. Prabhjeet as the speaker.  
The most important aspect to highlight about this premier hospital is that they facilitate customize services backed by massive diagnostic state-of-the-art infrastructures. Concerning accreditation, they are NABH certified and involves a team of –
expert urologists, 

gynecologists,

doctors specialized in internal medicine,

nephrologists,

neurologists, 

anesthesiologists,

gastroenterologists,

ophthalmologists, 

psychologists, 

psychiatrists,

radiologists,

Pediatricians, and

General surgeons. 
That's a long list of doctors and paramedical staff, indeed! Other than the team, what the Healing hospital can offer is a modular OT, a high-quality recovery room, a cath lab, and a dialysis center within its space. 
If you wish to avail of these specific healthcare provisions, why wait? The Inscol Hospital can cure you with the ever-evolving treatment opportunities!  
Treatment opportunities
A multi-specialty hospital is obvious to serve with a vast series of treatment opportunities. So is the case for the Inscol or Healing Hospital, Chandigarh! The empanelment of medical services covers the department of cardiology and urology especially. Then, other departments like gastroenterological care, concerns of eye and vision, endocrinology requirements, dentistry, gynecological attention, particularly for the infertile patients or the ones with conditions like PCOS, come into action hereafter.    
Do you know that for critical care and surgical procedures, they offer a combined technique of general anesthesia, neuraxial anesthesia, and monitored anesthesia? Do you know they aid with non-invasive and interventional cardiac care to assure 99% safety of the patients having a heart attack, heart failure, or pneumonia? That's right! In fact, they also perform processes like implantology, laser dentistry, and invisible braces for patients with dental problems. 
 It means that while you are looking for credible and yet suitable medical care, the Healing hospital shall fulfill your requirements!
Mode of communication
For typing a mail, the address is [email protected]
For a call, dial 1722667897 (in case of booking appointments) and 1725088883 (during an emergency)
When you want to go to the hospital, the location shall be SCO 18-19, Sector 34A, Chandigarh, 160022 
Mukat Hospital and Heart Institute

The reputed multi-specialty private hospital in Chandigarh delivering modern-day medical management and care since 1994…
Proof of pedigree
Yeah, as the name suggests, the hospital is reputed mainly for its cardiology department, monitoring and treating patients with issues in the heart or blood vessels. They offer OPD consultations and routine healthcare check-ups and are a pioneer of establishing a cardiac cath lab in the north of Delhi. Of course, by holding NABH accreditation, the Mukat hospital has made its place in the national and international healthcare industry!
With a vision of serving humanity without any kind of discrimination or distinction, they aim to progress in evidence-based medical management, that too at an affordable price.
They incorporate around 80 beds and all necessary modern amenities for the comfort of patients. And have a special unit dedicated to coronary care. Besides, they also have an intermediary care unit and dialysis room, in-house radiology center, and electro-hydraulic OT tables. 
What I cannot fail to underscore are the unique OT features. You got it right! The Mukat hospital is an emblem of OT uniqueness with the following.
Laminar flow air-conditioning for minimizing the risk of infections and corollary help in faster recovery.

Sarns Heart Lung machine

Intra-aortic balloon pump and medistem graft flow probe for complex cardiac surgeries. 
Thus, you can anytime opt for the Mukat Hospital, Chandigarh when you urge to avail of these unique and high-quality surgical processes!  
Treatment opportunities
Are you willing to glance through the large spectrum of treatment opportunities that they render? Well, there are many to list! They specialize in endoscopic spine surgeries, general and cancer surgeries, gastrointestinal surgeries, ENT care, orthopedic & trauma surgeries, joint replacement surgeries, and others. 
They are the ones to initiate the non-invasive cardiology in the city and are widely known for it. On the same ground, they practice the latest diagnostic techniques like 2D echo and TMT, all round the clock. And also holds expertise in giving rheumatology care. 
On the other note, what makes them a specialized heart institute is not only the specialized cardiac team but also the separate post-operative recovery wards for cardiac patients. 
So, while you wander about for exclusive cardiac care, going to the Mukat hospital must be your call to action!
Mode of communication
Firstly, you can drop a mail at [email protected]
Then, you may call them for an emergency at 9023884444 or 1724344444 for more information.
If location is what you want to learn of, here it lay. SCO 47-49, Dakshin Marg, Sector 34A, Chandigarh, 160022
Grecian Super Speciality Hospital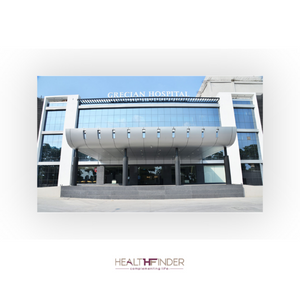 One of the most affordable super-specialty hospitals in Chandigarh, imparting unmatched healthcare services since 2006…
Proof of pedigree
Even with high-tech equipment and the latest machinery in the labs, the hospital intends to offer affordable services so that no section of the society is left out to purchase medical care from this private hospital in the city of Chandigarh and will not have to die without treatment. Perhaps, the civil right of every human!  
The hospital encompasses many pharmacies and diagnostic labs within its demarcated area and enlists over 350 beds. The specialized doctors and medical staff are ready to deal with any kind of critical health case with a calm mind!
The hospital also has two cath labs, a radiotherapy unit for cancer patients, and a highly equipped OT for conducting high-end surgeries. But, what validates their commitment towards high-quality healthcare services? It is the accreditation from NABH and NABL. 
Additionally, they got featured in numerous magazines like The Tribune, India. The Grecian hospital is recognized across the globe for its research and top-tier medical care over 15 different specialties. What do you say? Does their credibility ask you to look at the specialties they hold? Then, find it out below! 
Treatment opportunities
Let us begin with the five most crucial pursuits of endeavour that they took up in the field of healthcare & wellness. They are –
Cancer care (both medical and surgical)

Treatment of diabetes,

Treatment of kidney problems (especially kidney failure or tumors),

Controlling high blood pressure and subsequently preventing heart failure, and

Treating patients with osteoporosis.
Then comes, the other treatment opportunities like urology care, dermatology care, cardiology, and respiratory care, neurology care, and neurosurgery, and gastroenterology care. 
Also, they conduct nutritional assessments.  And practice minimally invasive laparoscopic surgeries for conditions like appendicitis, tumors, cysts, uterus removal, joint replacement, etc. 
Last, but not least, the team in Grecian hospital invests enormous efforts in healing patients who met with accidents or in case of other emergencies services.
Besides, they also have a blood bank and provide OPD services, diagnostic services like PET scan, CT scan, and other image-guided techniques with Gamma Camera.  
Mode of communication
For crafting an email, type [email protected]
When you want to talk over the phone, dial 07947243256/ 6283705192, and for any kind of emergency, call 8599844444
If you seek a face-to-face consultation or maybe an emergency medical service, go to Sector 69, Phase 9, opposite Village Kumbran, Chandigarh, 160062
Cloudnine Hospital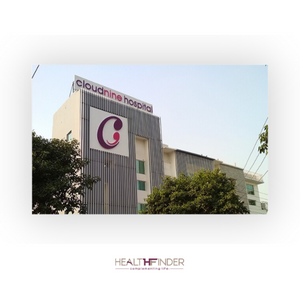 Regarded as the best maternity hospital in Chandigarh facilitating world-class medical care since 2007… 
Proof of pedigree
"A child is life's greatest gift, and pregnancy is one of the most magical experiences nature can offer." 
Well, when a medical institute holds such a vision, its clinical provisions are certain to take their heights!  They do not just perform innovative treatment processes to eliminate problems like infertility, but also nurture both the child and mother for the entire period of pregnancy and even after that. 
There stands a requisite facet to note in this context. Yes, by delivering over one lakh live births in the city and its surrounding areas, they have taken up this service as a celebration!
And with a team of 3000+ medical staff and specialized doctors, and NABH accreditation, they made their journey of expansion, nationally and internationally, set to go! Currently, they have other branches as well, across the different parts of India. Precisely, one is situated in Pune, one at Mumbai, another at Chennai, and so on. 
Being the healthcare service providers to inculcate continuous progression in dealing with critical pregnancy cases, they definitely got many awards and recognition. Some of them are –
Best Maternal & Infant Care hospital Award in 2011

Brand Academy Service Excellence Award in the same year

National Quality Excellence Award for Best Customer service in that very year

Time Research Healthcare Excellence, again in 2012 

ET Now-IndiaMART Leaders of Tomorrow Awards in 2012

BIG Brands Research Business & Service Excellence Awards in 2011 and 2012 

All India Achievers Conference Brand Excellence Award 2013

Benny Award for compensation and benefits in Healthcare in 2013, again!

Mother Teresa Excellence Award, given by the Integrated Council for Socio-Economic Progress

Mother and Child Care Service Provider Company of the Year in 2014

Brand Academy Healthcare Excellence Award in 2014

Best PE/VC-backed Healthcare company for the same year

Award in 2015 for being No. 1 Gynecology Services

In 2016, they also got featured as the Best Healthcare Brand by the Economic Times

Recognition of being one of the 10 most valuable Healthcare solution providers in 2016

In the same year, they became the Best Women and Child Hospital in India and the hospital with the highest standard of patient care.
And many more! So if you are looking for a healthy pregnancy or want to get rid of some reproductive problems, Cloudnine Hospital should be your preferred destination!
Treatment opportunities
This landscape of maternity care offers numerous treatment opportunities. In the very first place, the treatment opportunities underscore gynecology and pediatric care, breastfeeding support, fertility care, neonatal care, and everything that concerns a healthy birth. 
However, beyond the core specialty, they also provide cosmetic care for women and teenagers, stem cell banking, and extensively offer attention to the arena of nutrition and dietetics, a must for pregnant women and children!
Not just normal delivery or cesarean section care, they also perform IVF (minimal stimulation and natural cycle, both), IVI, and OI procedures to eliminate infertility.  They also conduct sperm donation processes and other surgical procedures like uterus removal (also known as a hysterectomy) and endoscopic surgeries. At the same time, conditions like PCOS, recurrent pregnancy losses, azoospermia, and poor ovarian reserve are also treated here. 
Now, if any of these conditions emerge into your life, you can straightaway go to the Cloudnine hospital.
Note – During the COVID and Post-COVID period, they are also offering home services for maternity care. Do you want to avail of it? Then, look below for the mode of communication. 
Mode of communication
In case you want to email, type [email protected]
 If you wish to call, dial 09972899728 (for an emergency). On the other side, if you seek free pregnancy counseling, dial 9972499724.
For a field visit to the hospital, reach out to Plot No. 48, Industrial Area, Phase 2, Chandigarh, 160002.
Grover Eye Laser & ENT Hospital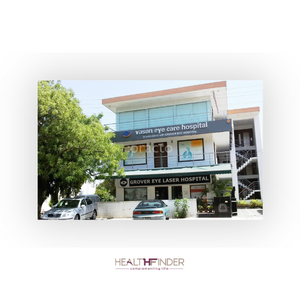 The oldest eye center in Tricity, offering ophthalmology care since 1962…
Proof of pedigree
While taking an account of the proof of pedigree, the first thing to stuck our eyes is definitely the 59 years of continuous healthcare service that the medical institute is furnishing. No doubt, a renowned eye hospital standing firm on the foundation of medical ethics!
Patients suffering from eye and vision problems come to this hospital from nearby regions like Panchkula, Zirakpur, Punjab, Harayana, Uttar Pradesh, and even far-off places like Jammu & Kashmir, Himachal  Pradesh, etc. And so come international patients.  Believe it or not, none of them are disappointed till today! 
This NABH accredited Eye Hospital is the pioneer of using PHACO with Foldable IOL in the region in the year 1994. Similarly, they were the first ones to use Laser technologies for detecting and treating eye problems. And LASIK for the removal of glasses. 
From the above-mentioned credibility, it seems obvious that they achieved many awards. Why not see through them once? 
They received an award for being the Best Eye Hospital of Chandigarh. 

They got recognition for being the First Private Hospital of the Chandigarh Region.

They are the only Government approved Eye Hospital in the Chandigarh Region.

And gained extensive recognition for pioneering the use of Excimer Laser and LASIK for the removal of glasses in India. 
By now, you can understand the efficiency of the medical team in this hospital. Therefore, get ready to ask for such a service if a sudden issue arises in your eye and bothers you immensely. Why? It is because Grover's Eye Laser & ENT Hospital is at your healthcare service 24*7!
Treatment opportunities
Here, the treatment opportunities revolve around the various conditions of the eye. Hence, if you are having issues like dry eyes, allergies, conjunctivitis, squint, or floater & flashes, Grover's Eye Hospital can serve you the best! 
Yes, they offer treatment opportunities for conditions like cataracts. In this regard, the specialized ophthalmologists working here perform the latest and effective Robotic Cataract Surgery. 
Furthermore, they also specialize in treating acute eye disorders. For example, they can cure diabetic retinopathy, Age-related macular degeneration, glaucoma, retinal detachment, keratoconus, Intacs Computer Vision Syndrome, and others. 
Likewise, pediatric ophthalmology, Vitreo Retinal Services, Lacrimal Surges, Automatic IOL insertion system, contact lenses & opticals, and neuro-ophthalmology are some of their core domain of specialization. 
And for all of these treatment processes, the hospital enlists Contour Lasik, Pascal Laser, multifocal LASIK, and all necessary state-of-the-art technologies! 
Are you set to go with such a private hospital n Chandigarh that can efficiently heal your eye problem within a short period? Then go through their mode of contact. 
Mode of communication
While you want to mail, the address is [email protected]
And when you want to call, type 0921666440/ 724647465/ 1722660040/ 1724640040
Finally, for a walk-in consultation or emergency services, mark the spot! It is  Grover Eye Hospital, Lane No. 140, Sector 35A, Chandigarh, 160009.
Summing up
Are you still stuck with me in deciphering how the nine best private hospitals in Chandigarh rejuvenates health conditions? By now, you know that right?  Indeed, with year-long experiences and continuous improvement in the management of health imbalances!
We have come to an end!
Even though there are many other premier private hospitals in the city, we are not able to discuss them in this article. But, we shall keep on highlighting them, somewhere or the other, in our online marketplace. 
Halt! Before departing, allow me to give you a short description of us. 
We are Health Finder, the largest online marketplace for the healthcare and wellness sector for Chandigarh, Mohali, and Panchkula. We can connect you to the best healthcare services providers in Tricity for your treatments.  
What are the perks? 
Discounted quotes, flexible appointment schedule based on your time, and pick-up and drop opportunities while going for the clinical trials! 
So what are you waiting for? Hurry up! And check through our official website to fetch more details. The link lies below.